Like most industries, gaming has a few cities that are known as centers of the productivity and output. Austin, Texas. San Francisco, California. Seattle, Washington.
Saint Louis is poised to become the next major game development city, and there are signs that it's already starting to happen. The Global Game Jam is a hackathon for games and is sponsored by the International Game Developers Association. In 2013, Saint Louis had 130 participants, making it the 5th largest site in the US and the 19th largest out of over 320 sites across the globe. This turnout is staggering, especially since Saint Louis didn't yet have an IGDA chapter to back the event.
In addition to rocking the Global Game Jam, local company Simutronics has been hosting Saint Louis Game Jams twice a year, with a typical turnout of 60 to 80 people. At least four game development studios have been founded in or moved to Saint Louis since January 2012, bringing the total number of companies in the greater Saint Louis area into the double digits.
This game development revolution is due to a variety of factors, many of which have been slowly building over the years. The low cost of living in the area, coupled with an upswell of support for startups, has made starting a game development company in Saint Louis attractive. A strong hobbyist community has been growing in size, skill, and ambition. This provides a solid proving ground for finding talent and a natural environment for finding future business partners. The recent formation and rapid growth of the local IGDA chapter is a testament to this; there are currently over 50 paying members of this fledgling chapter, many of which are part of companies that didn't exist a mere two years ago.
Saint Louis is rapidly reaching the critical mass of easily accessible talent, available funding, and experience necessary for a game development renaissance; in all likelihood, all it's going to take is for one or two breakout games from the area for the industry to turn their eyes to the Midwest. I think they'll be pleasantly surprised by what they find.
What do you think? Is Saint Louis the next game development city?
About the Author: Jonathan Leek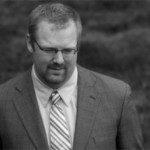 Jonathan Leek has designed more than 10 mobile games, and is currently is the Chief Creative Officer of IDC Projects. He also serves as Chair of the Saint Louis Chapter of the International Game Developers Association.