In a press release today Microsoft announced that it will be investing $300 million in a new company with Barnes & Noble. The investment will give Microsoft a 17.6 percent equity stake in the new subsidiary, which has yet to be named. According to the press release the new company will be valued at $1.7 billion.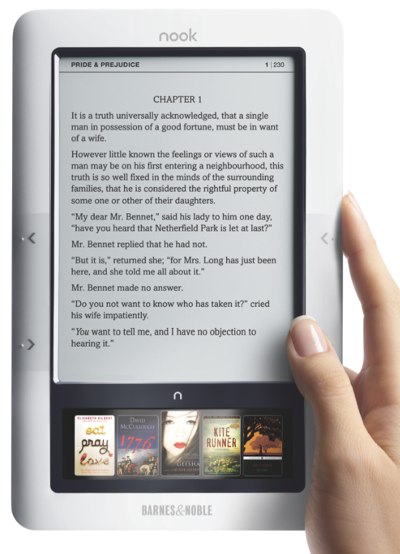 "The partnership will accelerate the transition to e-reading, which is revolutionizing the way people consume, create, share and enjoy digital content," the release said.
Microsoft's deal focuses on taking down Amazon's popular Kindle device by incorporating the NOOK e-reader as an app in its new Windows 8 operating system, and most likely integrating the new OS back into standalone Nook devices.
With the new move Microsoft is additionally hoping to take a chunk of the growing digital education market, which has become more prevalent in the classroom as prices of e-readers decline each year.
Through the newly formed [company], Barnes & Noble's industry leading NOOK Study software will provide students and educators the preeminent technology platform for the distribution and management of digital education materials in the market.
Microsoft President Any Lees recognized the marketplace-changing potential of the partnership, which settled recent patent litigations between the two companies. Lees cited Microsoft's "complimentary assets" as the primary component that will spread digital content to readers everywhere. "We're at the cusp of a revolution in reading," he said.
Since January Barnes & Noble has been looking for an avenue to separate its digital business, undoubtedly using the new venture with Microsoft to accomplish that purpose. At this point Barnes & Noble is making no promises as to whether or not the new subsidiary will merely be an offshoot or a different company entirely.
If all goes according to plan it looks like Amazon could have a potential and serious competitor on its hands once this new company gets off the ground. But whether or not the result of the Microsoft-Barnes & Noble deal will be able to top the beloved Kindle will have to be seen as the deal moves forward.