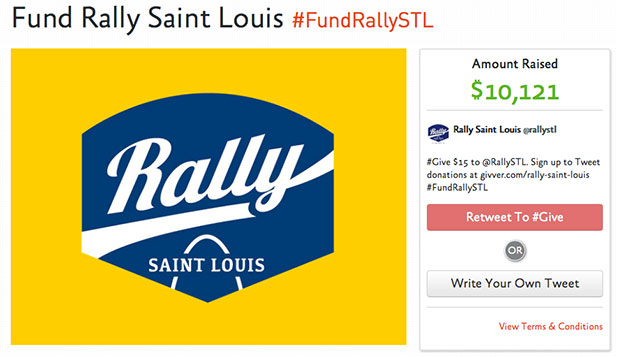 Social media gives everyone an opportunity to be heard.  From Facebook to Twitter to Pinterest, there are a variety of social tools available.  However, Twitter is one such network that pays tribute to our already short attention spans and is fast becoming a commonly used tool in all aspects of our society.  In 140 characters or less, people attempt to shout into the wind and make a difference with their opinion. But that's not all this social network is good for these days.
Today, more than 32 percent of Internet users are on Twitter, with the largest concentration located in the US. One million new accounts are started every day, there were 175 million tweets sent each day of 2012, and if you go back to the dawn of Twitter time, there have been more than 163 billion tweets sent.
Politicians are active on Twitter, campaigning, connecting, responding, debating, and kissing babies, all in140 characters. In fact, President Obama's victory tweet was re-tweeted a record 800,000 times.
Marketers are generating leads, reporters are researching stories, and companies and non-profits are connecting with their supporters and detractors on a daily basis – All on Twitter.
And now, thanks to the creativity of a St. Louis-based team, Twitter is becoming a powerful tool to impact charities with much more than opinions. People can give money to the charities or causes that matter most to them, with one simple tweet.
The tool is called Givver, and it securely connects givers and charities. After one simple signup at Givver.com, a giver simply tweets their donation to a charity, and Givver securely charges the giver's credit card while the charity receives the donation. And, since Givver doesn't charge a fee, the donation's impact is maximized.
"Givver is the best way to instantly #give to your most important causes," said Chris Sommers, co-founder of Givver.com and owner of St. Louis-based Pi Pizzeria. "One sign up, and then you can give to the causes that matter to you, using one tweet. It's that simple."
For the giver, it's simple. Sign up once at Givver.com, which includes entering credit card information in a secure form, and the giver is good to go. Then, every time they want to give to a charity that is also signed up with Givver, they simply tweet #Give, an amount between $3 and $250, and the Twitter handle of the charity.
For example, Givver is working with Rally St. Louis and was part of the successful funding of three recent community betterment projects, the Downtown Food Roof, the Cotton Belt Mississippi Intervention, and Rally St. Louis itself. If a donor wanted to give $10 to Rally, they would simply tweet "#Give $10 @RallySTL" and the donation is completed. In addition, every person who follows the giver on Twitter can now retweet that donation to give as well, completely socializing and democratizing giving.
And it's not just Rally St. Louis… Any charity can sign up with Givver at Givver.com and use this powerful new tool to turn their followers into givers. There are currently 35 charities signed up, along with some political candidates, and more are being added on a regular basis. It costs the charity nothing to sign up to use the service.
The team is also working on rallying people to give to their favorite causes during the summer. Normally, the summer months are very slow for charitable giving, with most donations being made in December.
"Charities do amazing and essential work year round," Sommers said. "So we are encouraging people to support Social Media Giving Day on July 15, and give during what is normally a slow time for giving. This will have a significant impact on charities and enable them to do even more in our communities."
"If you're looking to become a giver and a leader on social media, and really make a difference to the causes that matter to you, it's really simple to sign up," Sommers said. "One form, one time, and then every time you want to give to charity, it only takes one tweet. That's making social media finally matter."
So far, mayors in St. Louis, Milwaukee and Alexandria, LA, have issued proclamations declaring July 15 as Social Media Giving Day in their city. Other cities are planning on announcing their involvement shortly.
You can learn more about Givver by visiting Givver.com, and you can sign a petition to support Social Media Giving Day at SocialMediaGivingDay.org.
"Make a difference with your social media," Sommers said. "And help us turn July 15 into a powerful social media day that impacts charities across the nation."