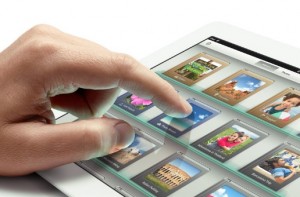 Apple's new iPad will be available for purchase in 12 new countries on Friday, April 20th. This move comes at a strategic time for Apple, as the global tablet market continues to eclipse PC sales.
The countries that will be receiving the new iPad on Friday include South Korea, Brunei, Croatia, Cyprus, Dominican Republic, El Salvador, Guatemala, Malaysia, Panama, St Maarten, Uruguay, and Venezuela.
Apple's entrance into the South Korea market just two days before the release of the Samsung Galaxy Tab 2 7.0 in the US is a key move because South Korea is the home of the Samsung company. The new Galaxy Tab will priced at $250, putting it in a class closer to the Kindle Fire than Apple's iPad. Still, the global tablet market is heating up and there is no clear winner yet in the tablet wars.
Gartner predicts that 118.9 million tablets will be sold worldwide by the end of 2012, a 98 percent increase from 2011 sales. Although Apple's iPad has dominated the tablet category so far, innovations in price and size are making tablets available worldwide to potential customers in developing countries who can't quite afford the premium iPad price point. Gartner expects the iPad to dominate through 2012 and for the next few years, but tablets running the Android operating system are expected to grow too. Android tablets are forecast to account for 31.9 percent of media tablet sales in 2012.
Beyond features that get tech junkies excited – like the new retina display – Apple's global market domination can be attributed mostly to the superior app offerings for iOS compared to other platforms. If companies like Samsung want to make a dent in Apple's market share, Android developers are going to have to step up their apps in both quality and quantity.
On April 29th, Apple is continuing its international roll out by releasing the new iPad in nine additional countries, including Colombia, Estonia, India, Israel, Latvia, Lithuania, Montenegro, South Africa, and Thailand.
Photo courtesy of Apple.