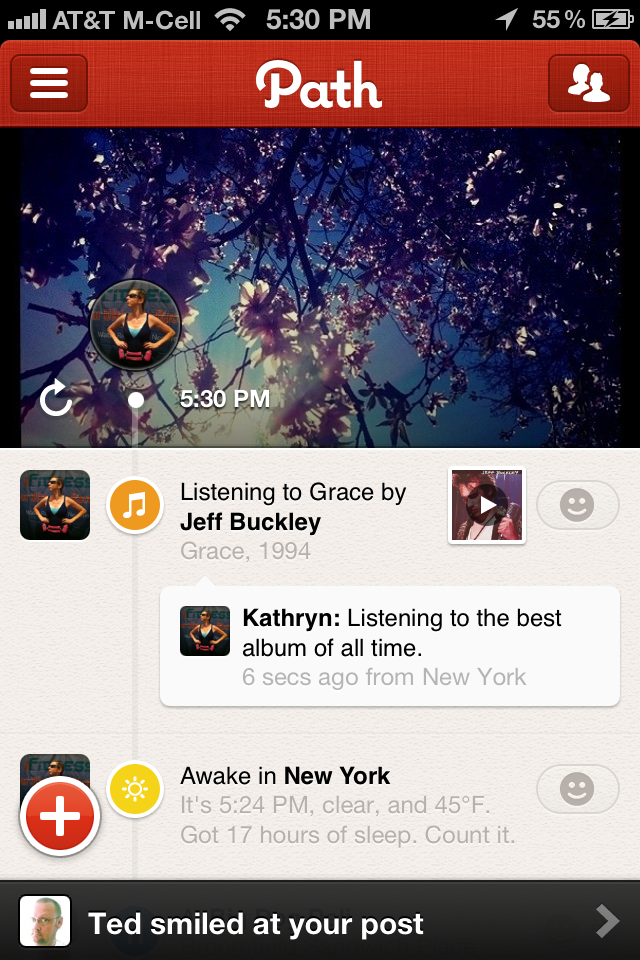 I love Path. It's beautiful, easy to share experiences with, and I don't have to worry about my boss accidentally seeing things I don't want him to. Although I used it almost daily when the 2.1 update came out, I've recently stopped since most of my close friends and family that I'd like to use it with aren't on Path.
Future Simple CEO Uzi Shmilovici appears to be in the same boat:
I used Path twice. None of the people that I know are using Path. I even checked with an early adopter of social media recently and one of Path's earliest users.
Path CEO Dave Morin can't convince new users to join based on product design alone, so he is allocating money from the $30 million Series B fund that the company just raised to buy new users. Paying to acquire users is not the typical M.O. for a social app, but Path's limit on friend connections inherently makes the app hard to market virally. So how could Path use this money to convince your friends to use it?
Mobile Advertising
Pay-per-install mobile ad platforms like Tapjoy were the dirty little secret of the mobile industry until last year when Apple banned the lucrative ad model. With the pay-per-install model, users are offered an incentive when using one app (usually a game) to download another app. Tapjoy has recently pivoted to an app discovery model that helps users find new apps based on apps they currently use and those recommended by friends.
Path shouldn't spend money on Google, Facebook, or Twitter ads, but rather on app discovery and mobile advertising. The entire Path experience is mobile and private, so it makes no sense to try to pull active users from public social networks with ads on those sites.
Partnerships
In an effort to appeal to runners, Path has recently partnered with Nike to allow users to track their running with the Nike+ GPS through the Path app. More partnerships like this are needed to make the app more attractive to a wider variety of users.
Take families for example. Although Path is the perfect social sharing app for families because of its private sharing settings, no one in my family uses it except for my dad. However, neither of us use it enough for it to strengthen our relationship. Morin should focus on creating relationships with brands that will make the app more attractive for niche groups, such as families. Imagine that there was a collaborative grocery list feature, or a user-friendly scheduling tool to coordinate family members' activities. These types of features would make Path useful beyond just another way to share what it is you're doing.
Marketing Strategy Overhaul
Finally, Path needs to move beyond marketing to early adopters. Early adopters have already downloaded it, tried it, and stopped using it. Morin should market to the most likely users, for example, parents, techphobic privacy advocates, people who hate Facebook, and kids. Path needs to spend money on overhauling its entire marketing strategy as traditional PR isn't bringing in new active users. The new redesign helped, but now new user growth is leveling off. Path should invest in a new strategy team who can look beyond the echo chamber of Silicon Valley to acquire "normal" users.
Morin is going long on his product rather than doubling down to create hockey stick growth. The best thing that Path could do with this Series B investment is get more of my friends to use it. If successful, it would certainly make my Patch feed a lot more fun to look at.