St. Louis company Spatial Vision & Design is bringing hope to ambitious smartphone photographers with a new macro lens and light attachment for the iPhone. The PhoneScope 3D can produce high-detail images using only a simple clip on magnifying lens, aided by a LED light that enables the attachment to produce 3D texture models of photographed surfaces.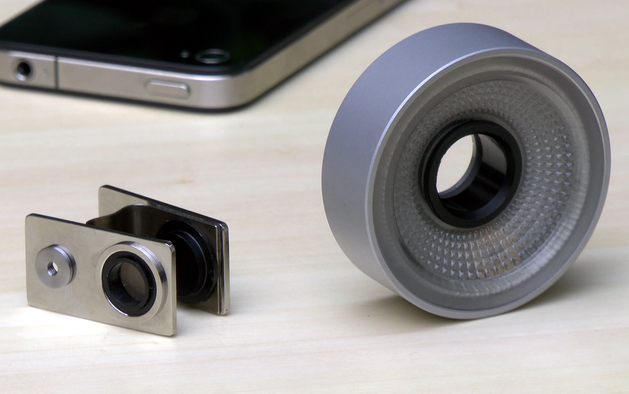 The basic macro lens is simply a clip-on magnifier that can be attached over a case and removed when not in use. PhoneScope's lens is capable of magnifying objects up to five times to produce highly detailed macro images. Its LED light attachment makes sure that each subject is lit evenly, and when enclosed over an object, such as a coin, can emit light from four different angles to piece together a 3D scan of the object's surface in less than five seconds.
The lens attachment was created by B.J. Rao, Lazio Kleczewski, and Vijay Rao, three product designers working in St. Louis. According to the creators, the product has been in development since early 2011 and the team has spent the past year making sure PhoneScope is ready to enter production.
"Devices such as the iPhone have become something much more than something to make calls with," said mechanical engineer B.J. Rao. "And while there are now hundreds of thousands of apps for these devices, to me the next frontier is actually adding hardware to them — hardware that allows you to do more as well as personalize the way you use and apply these devices."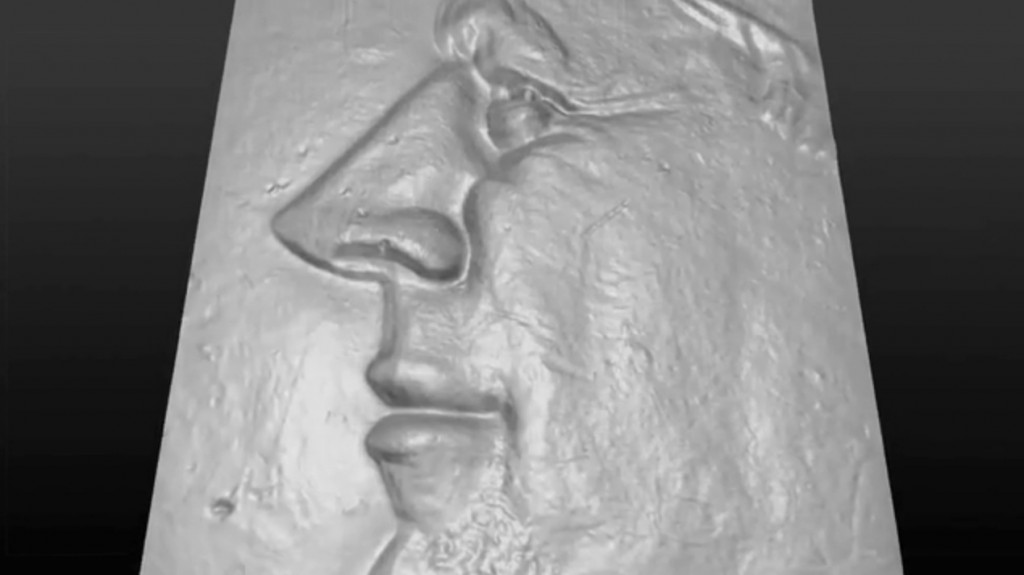 PhoneScope 3D has just began a Kickstarter campaign to fund the production of the innovative macro lens. Over the next month and a half the St. Louis company is hoping to raise $50,000. Early-bird backers can get the basic lens for $39, and by pledging an extra $35 can also secure the accompanying LED lens. According to the Kickstarter page, the attachment is currently only compatible with the 4 and 4S models, though the creators plan to release a iPhone 5 update at some point.