Planana. Say it with me. Pla-nan-a. It's a fun word that reflects the business founders Fei Xiao and Anna Sergeeva are building. These former USC classmates have been working on disrupting the events space since college. One of their goals is to make it more fun, which is how they came up with their company name, Planana. Planning + Bananas (which they described as always fun) = Planana.
Planana is a social events promotion tool that leverages guests' social networks and rewards them for sharing to their social networks.  Currently, whenever a guest RSVPs to an event on any online platform, they're asked if they want to share it out to their network. Some do, but many do not. Planana incentivizes guests to share the event with their social networks by allowing event planners to offer a perk, like a free drink, if the registered guest posts the event to their social networks.  Event planners can increase their event's reach and sales to their event, while guests receive a perk for painlessly sharing the event.
These two young entrepreneurs have ascended to their current level of success rather quickly. In the fall of 2011, they collaborated with their first CTO to hack together TrueRSVP, a product that would predict your event's true attendance. They presented TrueRSVP at VentureBeat's DEMO, where they won the award for "Best Alpha Pitch". Despite this award, Fei and Anna kept working and decided early on to pivot the company.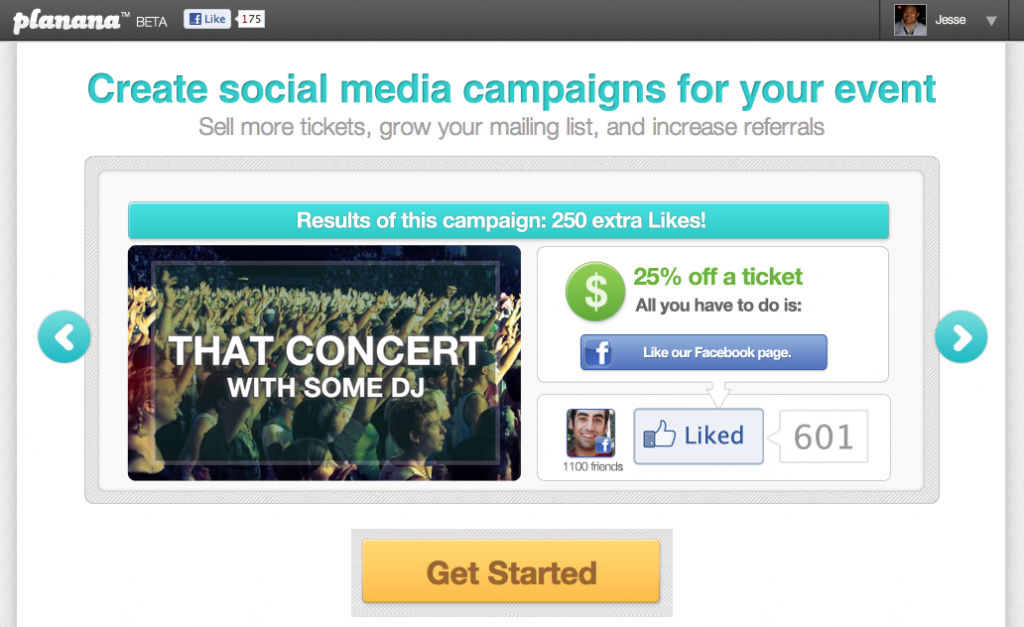 By hitting the streets, Fei and Anna spoke with random people about how they discovered events. What they found was that social media was the primary means of event discovery. With this knowledge, TrueRSVP pivoted in January of 2012 to Planana. With the help of some overseas developers, Fei and Anna were able to create their prototype product for private beta launch in April of 2012.  By leveraging their contacts in the event planning industry, Planana was able to generate impressive traffic that allowed them to secure a small angel round and launch into public beta.
Since their June launch, Planana has been growing at a rate of 50 percent a week nationwide. Some event planners have reported engagement increasing as high as 98 percent, twice the traffic, and 30 percent more ticket sales. This is very impressive growth for two young entrepreneurs with no programming skills.
It feels like every week I'm approached by hopeful entrepreneurs with no tech skills, asking how they can connect with a tech co-founder. As Anna puts it, "The tech co-founder is a myth. You're not going to find someone to just build your product for you." Which is why these designers put up the cash to hire someone else to build their prototype. Then, with their traction and funding, they were able to bring on a bona-fide CTO. Fei and Anna definitely understand their market, have a passion for it, and understand their strengths and weaknesses. Instead of groaning about their lack of programming abilities, they went out and made it happen.
Planana has a steep climb ahead of them.  Planana is still so young, they must figure out the best way to scale up and properly monetize. Planana is currently bringing in revenue, but when they start to add layers like direct brands and variable perks based on influence (different perks depending on size of social networks) it will bring new obstacles to face. I worry if the incentives will actually entice guests to share, or if there will be a saturation of swag that just doesn't interest people anymore. But should team Planana crack this nut, they have a great deal of potential. The data they collect on users' event behavior could be very valuable in the long term.
As someone who has thrown events with very few people showing up, I would take a look at Planana. It's a fairly simple, but effective idea to help event planners throw a successful event. Is Planana something you would use? Let me know why or why not in the comments.