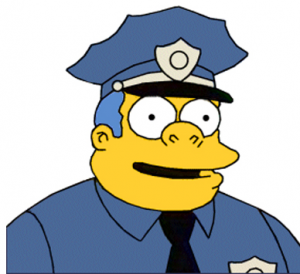 Being a Tech startup reporting on Tech startups has put me in a unique situation; as Flyover Geeks grows I am becoming privy to more and more confidential information and I take confidentiality seriously…very seriously.
I also take my reputation seriously and have never been one to back down from a fight. But right now I am favoring cooperation over (online) fisticuffs in the spirit of bosting Chicago's tech scene.
All those things said, I posted a story earlier no doubt some of you read that I then took down. I know you read it because I started getting emails about almost two minutes after I posted it agreeing with me with some of your own stories to tell.
What the was about isn't important right now though. I decided discretion to be the better part of valor and took the post down so that Chicago can focus on what is important; namely midVentures having a good show and getting entrepreneurs the exposure they deserve.
There will be time a plenty for controversy later; right now this is a great week for Chicago and it is my hope the conference goes well.
As Chief Wiggum would say, "Move along people, nothing to see here."
Check back in the next hour for a few big announcements!!!