Today Sony launched a brand new platform for game developers called the PlayStation Suite. With the software development kit, any kind of developer can create a title for a variety of Sony's mobile platforms and then easily sell their creation through the PlayStation Store.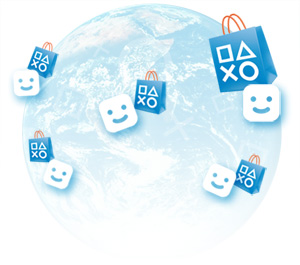 An open beta for the service begins this week and is expected to run until later this year. In the open beta developers can used enhanced tools and finally test their games on actual retail devices, as opposed to certified debug units. The range of accessible devices will please most developers, including smartphones, tablets, the Xperia PLAY, and even Sony's new PS Vita handheld system.
The PlayStation Suite comes with a coding studio, graphic and sound libraries, and a user interface composer. Developers participating in the open beta can also access the PlayStation Suite community, where they can interact with other developers to discuss and solve issues, and get help directly from Sony representatives.
Once the beta closes, access to the PlayStation Suite will be restricted. At this point any developers working on projects will have to pay $99 and sign an additional contract to continue developing with the suite. Additionally, any developers hoping to sell their content on the PlayStation Store, even if their project was finished during the open beta, will have to go through the same process.
What games will sell for, and when the newly developed content will be hitting the PlayStation store will be announced in the future. Even though the SDK is open to anyone who'd like to use it, the service's FAQ is pretty dodgy about who exactly it will consider to be publishers once the beta closes. Sony gives the following cryptic non-answer:
We can't provide detailed information at this stage, but we are now making the necessary preparations to allow developers to smoothly move through the contract stage.
If I'm eligible, I've got this great idea for a simulator game about a guy who sits at a desk all day and writes articles. Players can write their own and submit them to be scored. Top scoring articles will be published daily on Tech.li, under my name of course. Look for it Q4 of 2020.