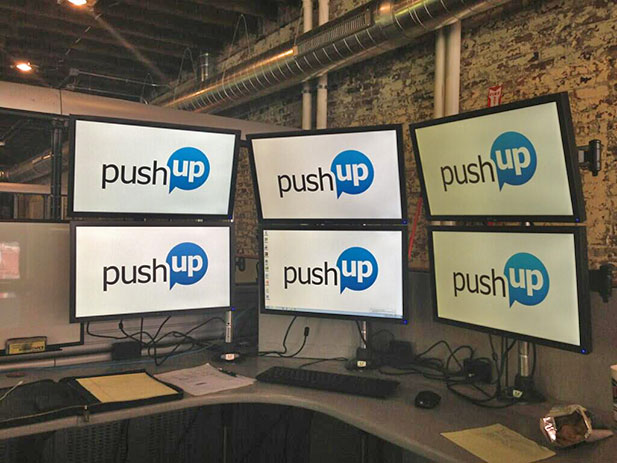 When you're working on a website, particularly one that doesn't see a lot of repeat visitors, how do you keep them there?  Is there a way to engage people and increase activity on the site?  Of course, any good marketer will have a few ideas.  And this July, a new product will begin beta testing that might make it even easier…
Three St. Louis entrepreneurs, Yomi Toba, Co-Founder of Lockerdome, along with Dan Lohman and Jan Christian Andersen, co-founders of Ignition Tank, Lab1500 and Cubicle.com, are working on a solution to those questions by easily integrating a social network into existing websites.
And it makes sense.  With social media becoming ubiquitous in our lives, successful organizations and companies are utilizing this entire new media, one that is interconnected through many different media channels, to help drive their products and provide a rewarding experience for their customers.  But, these customers aren't all in one place.  There are many different social networks out there, and they don't easily integrate into your site and your marketing message.  That's where Pushup Social comes in…
Under development for nearly a year, Pushup is a unique plugin that will allow you to add a social network into an existing website in a matter of minutes.  It integrates through a bar that is added to the bottom of a website, which will open and close with a click.  And the best part, it's as easy as adding a bit of code to your website, which is provided for you.
"I believe the ease with which it can be installed on any website, along with its low cost, will revolutionize the way businesses and organizations utilize social networking in the future," said Lohman.
And it helps that there isn't anything like this available.  They've done the research.  The idea came when Toba was working on his mother's charity site.  "I needed a social component to connect and engage the volunteers," said Toba.  "I saw that there was probably a market for a social network on static sites few people revisit if I could prove it could increase activity on the site."
Toba also knew that it had to be easy for website owners to use.  "I knew I needed to come up with an easy way to implement," said Toba. "So I decided Google Analytics was a good model for easy implementation."
Once Pushup is installed on a site, website owners will be able to build and engage their community, control messaging, have access to user analytics and even advertising revenue.  This is all accomplished while optimizing the website for users and allowing them to interact with your company easily.
So what's next for Pushup?  They're currently finalizing seed funding and looking to build a team of developers.  They're stationed at the new Lab1500, a downtown networking and co-working center that opened earlier this year.  In fact, they're looking for an advanced PHP developer to join their team.
While the product is not available yet, Pushup is garnering quite a bit of attention within the community of St. Louis.  It's an interesting idea, and with the track record of these entrepreneurs, it will be exciting to see where it goes.  What do you think? Would you be interested in a web tool that added a social network to your website?  Let us know in the comments!