For heavy users of social media, navigating Facebook and Twitter content can be like drinking water from a fire hose. That's why Austin-native Aaron Longnion founded Refynr – a web app that lets you filter the clutter out of your social media feeds.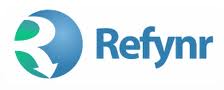 In less than 5 minutes, Refynr connects to a user's social Facebook and Twitter accounts and allows them to build multiple filter lists for their content streams. With these filter lists, users input up to 20 Words, #Hashtags, or Users to include, and up to 20 to exclude. They can also elect to automatically eliminate Foursquare, Gowalla, and #FollowFriday updates.
The result? A clutter-free, productive stream of content to suit any and all of your social media needs.
Aaron's Entrepreneurial Journey
Refynr's story begins in mid-2010. Aaron was following a lot of developers and programmers on Twitter to stay up to date on the latest development techniques. In doing so, he found himself wasting a lot of time skipping through content that wasn't relevant to his work. Recognizing an opportunity, he decided to venture on his own for the first time and build Refynr.
After working tirelessly in a cluttered home office near Denton, TX, he launched an early prototype in October 2010, and has embodied the definition of lean startup ever since. Without funding, Aaron empowers his users to drive product development and determine future direction.
"That's sort of been my co-founder – the people who answer my blog and other questions. It takes more time in a way, but it is a free co-founder."
The spirit of this philosophy was best exemplified when he turned to CrowdSpring.com, a crowdsourced design site, for logo design. After 150 submissions, he posted his 10 favorites to his blog and asked his following to vote. Just before voting came to an end, one of his Twitter followers emailed him and advised him against selecting the leading vote-getter as it was not fit for print. Exchanging emails back and forth, she educated him on the best practices of corporate logo design, didn't charge anything, and saved him from logo disaster.
Similar stories emerged when Aaron was working to improve his landing page and even brainstorm ideas for monetization, and Aaron can't thank his users enough.
"I never imagined I'd be meeting prominent social media celebrities by doing this startup, but I've been even more shocked by all the help given freely by virtual unknowns who have expertise in graphic design, usability, and serial entrepreneurs who simply wanted to help. I have been repeatedly humbled. Thank you so much!"
The Future of Refynr
Moving forward, Aaron plans to add new features including the ability to do Twitter searches with the Refynr filter over them – sneak preview here. He is also working with an Austin-based company to integrate Refynr technology into their CRM product, and is going to build a Refynr API to filter tweets for various brands to monitor social media customers and competitors.
———-
To sign up for Refynr, go to Refynr.com and follow it on Twitter @refynr.
To connect with Aaron, follow him on Twitter @aqlong, LinkedIn, or visit his blog.