Democratic president Barack Obama is praised for both his tech-savvy and his progressive views on tech entrepreneurship in America. When the President denounces SOPA and tweets a link to his Spotify official 2012 campaign playlist, he seems like one of us. 3 years ago, he was fielding town hall style questions via twitter, and these days he is answering questions in a Google hangout. The President moves with the times. But what about the Republican presidential hopefuls?
Not so much.
With the future of the American economy on the minds of every citizen, you would think that technology and innovation would be the number one concern of the party that prides itself on guarding the free market economy. But it's not. While all of the four remaining Republican hopefuls mention job creation and the economy as key issues in the coming election, the race has become more focused on social, moral, and religious issues than economic solutions. In a country that is home to the world's biggest company (psst – it's Apple), the role of technology in the lives of every American is becoming bigger everyday.
So just how tech-savvy are the Republican candidates?
I've rated each candidate from A to F in the following categories:
Tech literacy – How well do the candidates understand tech culture and the ramifications of their policies on a grand scale?
Immigration policy – How welcoming are the candidates to immigrants who can help American innovate?
Internet policy – How have the candidates votes on progressive internet policies to date?
Tech education policy – Do the candidates support progressive education in science and engineering?
Personal tech use – Do the candidates even know how to use common consumer tech?
Overall – Will this candidate bring us back to the dark ages of dial-up internet access or not?
Mitt Romney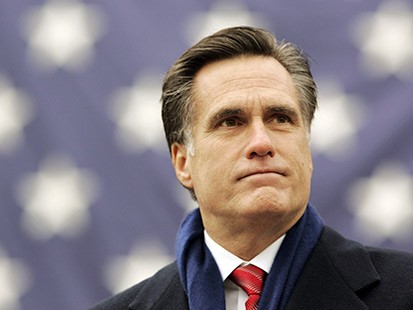 Tech literacy
C
In his book No Apology, Mitt writes: "Raising the productivity of a nation and the prosperity of its citizens depends on two types of innovation–one that improves existing goods and services and another that invents new ones. The former may result in reduced employment; the latter generally adds employment. It's a two-part system; improve the old, invent the new." Ok Mitt, you get the basics of the modern economy.
Immigration policy
A
Romney wants to raise visa caps for highly skilled workers and grant permanent residency for graduates with advances degrees in math, science, and engineering.
Internet policy
C
Romney is anti-SOPA, but he has not yet demonstrated strong leadership in internet policy.
Tech education policy
B
Mitt believes that retraining unemployed workers to be useful in the new digital economy is key to solving the job crisis. This is easier said than done. High tech skills are constantly changing, and keeping up with tech is a lifelong learning process.
Personal tech use
B
Romney is the only iPhone toting Republican candidate, and his wife is a prolific Pinterest pinner.
Overall
C
Mitt Romney understands that America needs to focus on job creation and retraining in the tech industry. Will he be able to pull it off? I don't think so. The internet elites don't play well with Romney's social conservatism, which could make it hard for him to cultivate relationships with the people doing the hiring.
Rick Santorum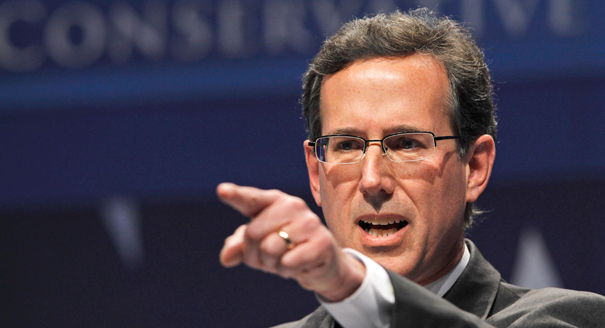 Tech literacy
D
Santorum is stuck in 80's when it comes to the role of tech in America. He still believes that manufacturing in America will create trickle down wealth. Yeah, because Reaganomics totally worked. Santorum gets a letter grade higher than an F for at least using a phone that was created in this century. When asked if he uses a blackberry or iPhone, Santorum stated: "I'm a blackberry guy and my kids are very embarrassed when I answer this question . . . I use it as a mail device and blackberry is just better."
Immigration policy
F
Santorum discourages growth and innovation in the American economy thanks to his xenophobic immigration policies.
Internet policy
D
Santorum is against SOPA as it is written, but he does not support freedom of expression on the internet. Santorum has stated:
There is, and can be, a limitation on that. You know, freedom of speech. The things you can't say. You can't cry 'fire' in a crowded theater. And there are limitations to all freedoms. They're not absolute rights. They are rights that have responsibilities that come with them, and if you abuse those rights… then you have a consequence of you using that right.
Tech education policy
F
Santorum is concerned with America's failing public education system, but he is more concerned with introducing creationism into schools or privatizing schools altogether than he is with supporting science and engineering programs for students.
Personal tech use
D
Santorum uses a blackberry for email, and he knows that Angry Birds "is a thing" thanks to one if his sons. Santorum has 136,666 followers on twitter, but his stream is full of boring event announcements.
Overall
F
If elected president, Rick Santorum could seek to control the information freedoms that we all enjoy. His support of R&D for job creation rather than investing in tech educations show how little he knows about the new digital economy.
Ron Paul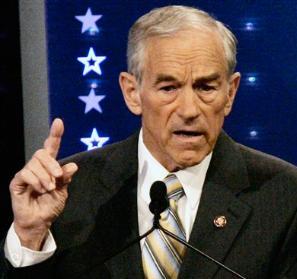 Tech literacy
A
Ron Paul's voting records show that he knows how to shape the future of tech policy. He may not be the bopping around to a Spotify playlist, but he understands the role of digital technology at the highest level. He's not the kind of guy that will be tweeting in the Oval Office – he'll be busy getting things done. In 1987, Paul predicted the current internet privacy debates that we are having in modern culture:
The computer age is now upon us, and this technology could easily eliminate completely the privacy that should be cherished by all freedom-loving individuals. Like nuclear power, computer technology can enhance or standard of living or destroy our freedom completely.
Immigration policy
C
Paul has an average voting record when it comes to immigration. Instead of focusing on attracting high tech talent from around the world, Paul is more outspoken about illegal immigrant issues.
Internet policy
A
Paul's voting records on internet policies speak for themselves. Paul voted no on banning Internet gambling by credit card. He also believes in a permanent ban on state & local taxation of Internet access.
Tech education policy
C
Paul doesn't have specific education policies that encourage math and science education, but he is against national testing and wants to abolish the Department of Education. It seems as though his deregulation of education could open up opportunities for specialized math and science schools to teach real tech skills rather than sticking to standardized curriculums that are years behind current tech.
Personal tech use
C
Ron Paul is a blackberry user who does not engage in social media himself. Instead, he has a army of tech elites who do it for him! Ron Paul is the favored candidate of folks in the tech industry who think that the government needs to back off when it somes to regulating the digital economy.
Overall
A-
Internet elites love Ron Paul for his Libertarian stance when it comes to technology (although is is no longer officially Libertarian). Even billionaire vc Peter Thiel supports Ron Paul for president. He has given $2.6 million to Paul's campaign. Paul understands that the future of the internet should be in the hands of the people, not big government or the mainstream media:
I trust the Internet a lot more, and I trust the freedom of expression. And that's why we should never interfere with the Internet. That's why I've never voted to regulate the Internet. Even when there's the temptation to put bad things on the Internet, regulation of bad and good on the Internet should be done differently.
Newt Gingrich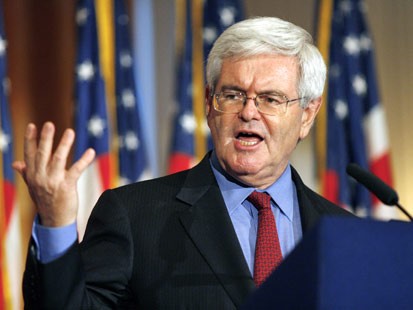 Tech literacy
C
Gingrich understands modern tech issues . . . kind of. Actually, he'll just go along with what Google says:
Virtually everybody who's technologically advanced, including Google and YouTube and Facebook, say this is going to totally mess up the Internet, and the bill in its current form is written really badly and leads to a range of censorship that is totally unacceptable. Well, I favor freedom. We have a Patent Office, we have copyright law. If a company finds that it has genuinel been infringed upon, it has the right to sue, but the idea that we're going to preemptively have the government start censoring the Internet on behalf of giant corporations' economic interests strikes me as exactly the wrong thing to do.
Immigration policy
B
Gingrich favors expanding H1-B skilled work visas for science and engineering talent, and has a more humane view of the illegal immigrant issue in the US than most conservatives.
Internet policy
B
Gingrich has long been a supporter of funding science in the US. He has voted to invest in what he calles "scientific revolutions": energy, space, and the environment. He wants to replace NASA with incentives to private sector, because he believes that space exploration without bureaucracy is important.
Tech education policy
A-
Gingrich's stance on science education is surprisingly progressive. He encourages private sector in math and science education and supports waiving interest on student loans for math and science grads. He also wants to increase annual funding of the National Science Foundation from $4.7 billion to $15 billion annually.
Personal tech use
F
In a famous incident, Gingrich's Samsung flip phone rang during an event. His ringtone? "Dancing Queen" by ABBA of course.
Overall
C
Gingrich's stance on tech education may be what this country needs to propel the next generation into economic prosperity. Unfortunately, we need someone who can speak to issues surrounding data access and privacy right now.
Although some of the candidates are strong in tech education and job creation, none of the republican candidates has the tech swagger of Obama. Without using the tools of the 21st century, the republican candidates don't truly understand the power of the new digital economy.