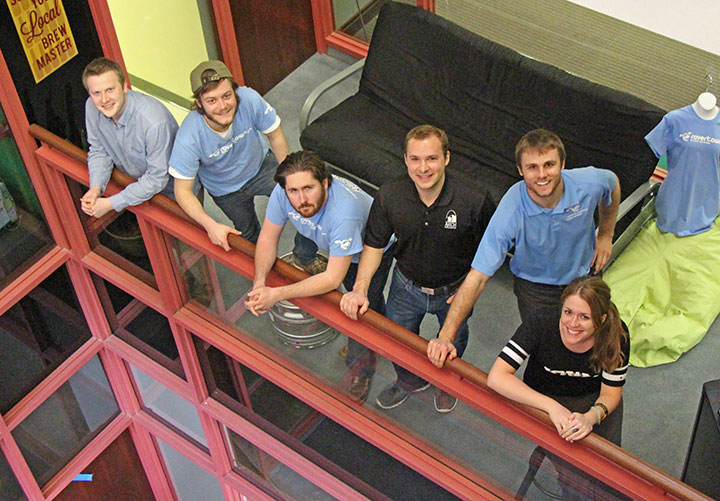 July 14, 2014- St. Louis startup RoverTown is growing- today they announced adding their 1,000th customer.
RoverTown bills itself as, "a mobile student discount program for colleges and universities," and works through their RoverTown app.  All businesses registered on the RoverTown Student Discount Program are able to offer discounts to students in their local university community through the RoverTown iPhone and Android mobile app.  Additionally, businesses are given access to RoverLink, a custom business software platform, to update and track the effectiveness of their discounts.
Mike Philip, CEO of RoverTown, has been amazed by the rapid growth of new businesses registrations.
"This milestone is further evidence that more local businesses and national chains are ready to transition from traditional advertising to mobile marketing.  We expect this number to grow as more businesses achieve a return on investment using RoverLink."
Adds New Investors
RoverTown just closed a fund raising round of $400,000 led by Dave Peacock, former President of Anheuser-Busch, the Missouri Technology Corporation and other notable angel investors.
Peacock is betting on his experience as a former corporate executive and now Jamba Juice franchise owner to accelerate RoverTown's growth.
"The RoverTown team has done a fantastic job building a relevant tool that helps save college students money while enabling businesses to more effectively reach the college market. I'm proud to be included in a distinguished group of investors and associated with a great organization."
The funding will be used to hire additional developers and continue expansion into new markets.