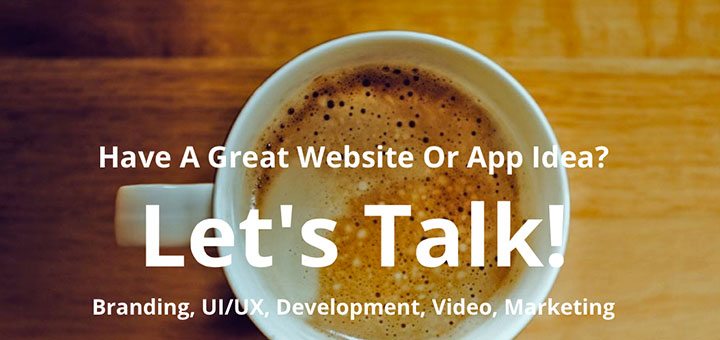 We've all heard the scary figures of how many startup entrepreneurs fail.  After all, it's tough out there, and for every one success story there's so many more that never come to fruition.  From idea to product creation to getting funded is a long, hard road.  So, how do you turn your idea into a successful business?
Sometimes, it just requires a little bit of help from the right team. But where do you go when you have no resources?  Well, in Nashville, you turn to Serious Startups, a company started by John Maddox.  As a serial entrepreneur, Maddox has been in the industry for several years and co-founded Ten Fast Feet, a successful interactive agency in town.  But, it just wasn't where he ultimately wanted to be.
"We were growing like crazy," said Maddox.  "We sit here closing deals all day long, but we're in a hamster wheel.  I was having so many [startup entrepreneurs] coming to me with concepts, and I'd say yeah that's going to be $100,000, and they'd have a heart attack."
Now, maybe you've been in this position before when the reality of what you need just doesn't match your budget. Of course you know the advantages of hiring an agency, but it's not cheap as Maddox shared above, and they'll almost never do it for equity.  That means you need to find funding or someone with skills to believe in your vision.
Maddox wants to offer another way.  After repeatedly having to turn down strong ideas, he sold his share in his company and founded Serious Startups.  He has seven team members ranging from PR pros to developers to digital strategists, and they're looking for exciting new ideas to work on in exchange for equity.
Now, before you get too excited.  There is a bit of a catch.  They're going to charge you $250 to pitch your idea to their team, and it's not just a little bit of equity that they're looking to gain from your company.  So, you might want to think about them as more of a "partner" in this venture; a partner with a serious track record and skills to get the job done right.
I'm sure many will agree that this isn't for everyone, and only the best ideas will be chosen by Maddox and his team.  After all, this is really quite risky on Maddox's part.  But, he has a solid plan and is in it for the long haul, relying on his industry knowledge and experience to choose the right projects.
For the startup entrepreneur, you should know that if you go in to pitch, it's likely you're going to be out $250.  However, you will be sitting down with marketing strategists, and they'll give you invaluable feedback on your idea.  After all, Maddox shared that he used to charge at least $500 an hour just for his time before this.  At $250, you're getting a bargain.
For someone with limited resources, a lack of coding skills, or maybe you simply have a full-time job, this could just be the perfect way to go.  And, you can always put capital in up front to lower Serious Startups equity position.
Let's look at the positives, shall we? The good thing about taking your idea to Maddox and his team, you don't really have to worry about a budget or having to make statements like, "Let's look at that in phase two."  Because it's in their best interest for your idea to be successful, you're not bogged down with questions of "That's going to cost how much?"
There's one more major advantage to this plan, too, if your idea is selected.  One of the biggest mistakes I see startups making is not investing in marketing and public relations.  Not that I don't understand.  You're focused on building a product, and you don't have the budget for it.  With Serious Startups, they're going to simultaneously be planning a marketing strategy as well to help make the product successful and prove market viability, which will be key in gaining additional funding.
They've already raised quite a buzz in Nashville and even had to extend their kickoff for pitches by a full day to meet the rising demand of app ideas.  Maddox commented after their first round, stating, "The caliber of ideas brought to the table during our first pitch event really illustrates why Serious Startups exists. During this event we saw ideas that solve problems, that streamline productivity in the workplace, even the 'aha apps.'"
Maddox also shared that at least one of the ideas could be a game changer.  We'll continue to monitor the progress of Serious Startups and the new things they're working on.  In the meantime, what do you think?  Would you consider pitching to a company like this, even though you'd be giving up major equity?  Give us your best pros and cons in the comments.