I recently sat down with Skimlinks CEO Alicia Navarro to discuss topics ranging from her view on the media frenzy over Pinterest, to the reasons behind Skimlinks' success and the company's hush-hush future partnerships.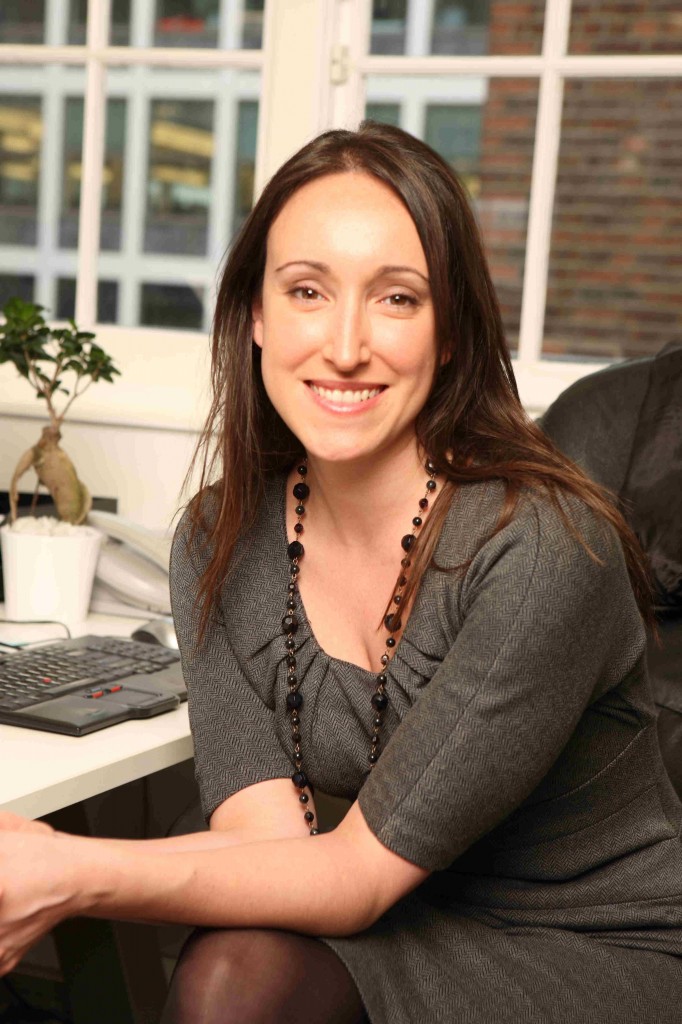 We kicked things off by discussing the origins of the successful affiliate networking service. Navarro spoke about the pivotal moment in time when she realized that in order for Skimlinks to evolve, she had to forfeit her previous work on Skimbit – the 2006 company from which it grew.
What we were beforehand was, funnily enough, an application not dissimilar from Pinterest. It was a social decision-making tool. It was 2008 and the world was ending… we had developed this technology for monetizing our own user-generated content and I had this moment of revelation when I realized to survive I would have to drop everything else I had built up until that point and commercialize this internal technology we had built.
To put the decision into perspective, Navarro said, "Imagine dropping two years of your life and a ton of your life savings in one night. It was terrifying."
Navarro largely attributes Skimlinks' success to its knowledge of the market from the beginning, emphasizing the company's practice of "being very intimate with customers and really understanding what their pain points are." She conceded that it's not only a deep knowledge of the market that has made the company successful, but also the passionate team of people working there. "We have an incredible team in three different cities… everyone pours their heart and soul into everything we do. I think that makes a difference."
Skimlinks' team has recently grown with the acquisition of Atma Links, which Navarro called "a great partnership." Atma Links – a team of two programmers who approached Skimlinks with their new technology – ultimately contributed to the SkimWords 2.0 service, which shows pictures and price comparisons for products within a website's content. "The phenomenal technology was approaching a problem that we were solving in a really complimentary way." Navarro said the partnership has been "transformative" and has freed up resources to work on new projects. "Rather than build that from scratch, we're now focusing our energies on building additional products, APIs, and services on top of that fundamental technology."
This month Skimlinks launched a whole new suite of APIs for their clients, helping them delve deeper into all the data the service has to offer. Navarro said what she wants people to know most about the new services is that they reach beyond Skimlinks and Skimwords to allow developers to create their own monetization technology.
We're seeing all sorts of really innovative application developers, website owners, publishers, etc. come up with really cool ideas for ways that product links and merchant information supplement their content. It's the first of its kind.
When asked about Pinterest's recent disclosure woes, Navarro gave very similar answers to those in her Skimlinks blog post amidst the media frenzy. She was amused when she first heard the news while visiting the Pinterest team in London.
It just seemed kind of ludicrous to me. Part of the claims were that it was revealed that they were using affiliate marketing and changing affiliate links and I read it with such a laugh because affiliate marketing's been around for fifteen years. It's incredibly common–almost every single other product-related website and social shopping service already uses it.
Navarro went on to say that in reality there was nothing scandalous about it. "It was just the first time affiliate marketing became really mainstream and people were surprised about it."  Reaction to the media stories were generally very skeptical, with many positive comments across news websites pointing out what a "non-story" the whole ordeal was. Media controversy aside, Navarro emerged from the frenzy with an overall positive attitude. "If it made people become more aware and familiar with the kind of service we do and inspired other startups to use this kind of technology then I was pretty delighted about it all."
With Pinterest and Skimlinks having parted ways for now, I asked Navarro what other companies she would most like to work with in the future. The CEO thought for a while and coyly admitted "well all the ones that I want to I might be already starting to, so they might be secret. We're talking to some interesting players." When pressed further Navarro laughed and said, "I can't give you all my secrets."
Skimlinks' core belief is that startups making money shouldn't be seen as a bad thing. With their new APIs and monetizing tools, they're hoping to make that process easier and more useful than ever. With so many big companies already utilizing the service, it will be interesting to see the partnerships the CEO alluded to being announced in the near future.