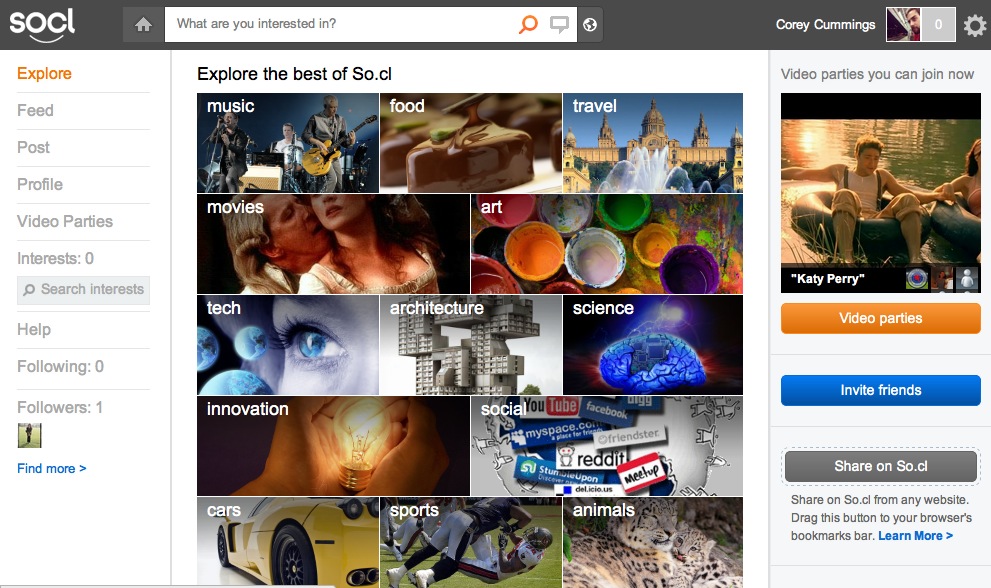 Today Microsoft has made So.cl, its search integrated learning service, available to the public. The website has been around in alpha since the beginning of this year, but was formerly only available to selections of students at certain participating universities.
The service was developed by FUSE Labs of Microsoft Research, touting itself as an experimental research project at the intersection between social networking and search. Users can log into So.cl using their Windows Live ID or Facebook account, giving them access to a socialized search engine where all public inquiries appear in a real time feed.
According to the service's FAQ, So.cl aims to "help people find and share interesting web pages in the way students do when they work together." The social search engine does this by allowing users to create "rich posts," which are streamlined collections of photos and links on a topic that can be compiled by any user. So.cl also features video parties that bring searchers together to simultaneously view and discuss collections of videos in real time.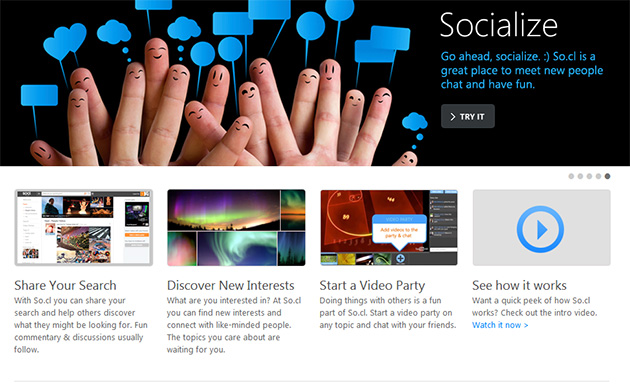 The search engine uses Bing APIs to accumulate publicly shared search results and information. Microsoft hopes that shared results will lead to shared interests among students and everyday internet searchers.
So.cl keeps track of your personal searches, creating a profile of all your interests and inquiries presented in a timeline format. Users can follow one another and keep track of the topics their friends are most interested in, as well those of the network at large through the public search feed.
Microsoft recognizes So.cl's potential to be more of a supplemental service than an outright replacement of popular social networks and search engines.
We expect students to continue using products such as Facebook, Twitter, LinkedIn and other existing social networks, as well as Bing, Google and other search tools. We hope to encourage students to reimagine how our everyday communication and learning tools can be improved, by researching, learning and sharing in their everyday lives.
If you've ever wanted to team up with others to learn more about a hot travel destination, or simply berate users over their cat searching tendencies, So.cl might be the new network for you. Just don't forget to watch those search terms.