Rumors have been swirling for some time about Microsoft's next console being incompatible with second-hand games, something that developers are no doubt fighting for heavily as we move into the next generation of gaming. It seems now that Sony's rumored PlayStation 3 successor, codenamed Orbis, might also be joining the fight against used game sales.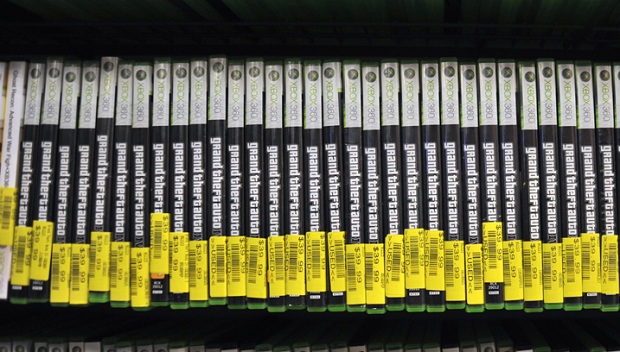 The consoles will presumably work with a system that links any copy of a new game to the unit its first played on. This could be possible through a one-use code entered to gain access to the game, or through an internet verification system – something that many computer titles already use to combat piracy.
But piracy isn't the issue at the heart of these rumors. Developers have been hard at work over the years to stop the second-hand sale of their titles – a transaction they begrudgingly receive no money from, either through penalties or incentives attached to a game's release.
One of the most common ways publishers and developers are thwarting used sales is to render a portion of a game's content locked away unless the player enters a single-use code. This code comes "free" with a newly bought copy of the game, but must be purchased for a small amount (generally around $15) for anyone who wants to get the full experience from their second-hand copy of that same title. This practice is most often used to unlock online game modes or a smaller feature/portion of gameplay.
The battle against used games has also lead to a much bigger emphasis on online multiplayer, where publishers are hoping to deter the re-sale of a title by providing an endless and persistent online community. The hugely popular Call of Duty franchise consistently proves this business model with their yearly release of the first person shooter, which went further to launch a premium service with its last Modern Warfare installment, allowing early access to new downloadable maps to subscribers.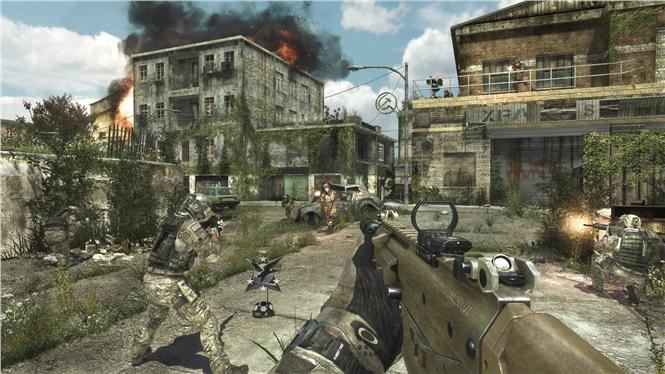 A healthy stream of downloadable content (DLC) is another tactic developers have come up with to solve the next-gen trade-in crisis. It's become almost a guarantee that a new title will have at least one item of downlodable content post-release, which could be anything from new playable characters, to new maps, and game modes. The now mandatory expectation of DLC has been successful in deterring gamers who don't want to miss out on new content for their favorite titles. For instance, I've played the hell out of Skyrim, but merely knowing that DLC is on the way has been enough for me to keep the game in my collection. DLC also goes further to incentivize holding onto a title because now the gamer has a larger investment into a product that, when sold, renders their purchased digital content useless.
If the rumors are true, the incompatibility of used games on future consoles would be a bold move on both Sony and Microsoft's part – one that will no doubt sink businesses like GameStop and Gamefly. But with all the systems already in place to make used titles less appealing to gamers and incentivize players to hold onto the titles they already own to make sure they're getting maximum value, the final move to eliminate used games from the market has for many years been inevitable.
The alarm may be sounding too early, though, as Microsoft has confirmed they won't be unveiling a new console at this year's Electronic Entertainment Expo. Neither company has commented yet on the compatibility of used games, or any other specifics of their future consoles. These are just rumors after all, but I wouldn't keep my pitchfork too far away.