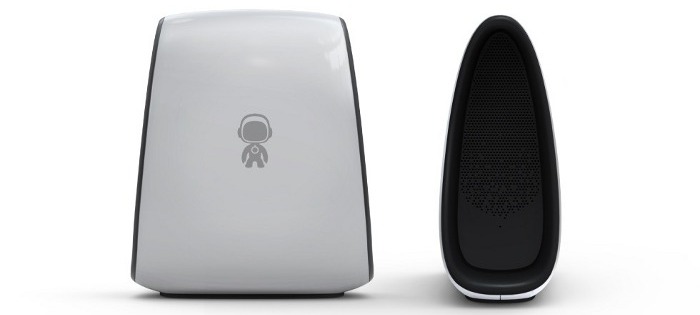 In the understated race to offer the first viable peer-to-peer file storage system, another serious contestant just secured $2.25 million of funding in a seed round led by Google Ventures and Venture51.
The awkwardly-named Space Monkey has a different strategy from some of its competitors: While the service still distributes files across many systems, it is augmented with a stylish external hard drive that stores a copy of the user's data locally, to expedite access.
The hardware layer, said Space Monkey co-founder and "Product Guy" Clint Gordon-Carroll, "ensures a necessary level of uptime of the network, which in turn, allows us to promise your data is always safe." And "network storage is a lot faster to upload, so users don't have to try and keep their laptops or desktops on for weeks and months to move their data online."
Utah-based Space Monkey also sees opportunity in growing smartphone saturation, with more users in need of a way to augment local storage, Gordon-Carroll said.
"As consumers go more mobile, they have less physical storage locally, so the [Space Monkey] device allows them to have the best of both worlds: local and cloud storage," he said.
Google's decision to back the Utah-based project is an interesting one, since it and similar startups could be seen as a threat to Google's wide array of server-based, and ad-supported, cloud products.
It's not the only company working — or that has worked — on P2P hosting. Infinit, a french startup, is looking to offer unlimited P2P storage by late this summer. Symform, which currently offers a similar service ("Be the cloud!") charges for distributed storage beyond 10GB. And Wuala started offering P2P storage in 2008, but dropped the practice in favor of a standard server-client system last fall.
Space Monkey won the "best new startup" prize at this year's Launch conference. The service, which is scheduled to launch this fall, will cost $10/month, with no extra charge for the hard drive.
Earlier this year, there was a furor over what Google Drive, and other big-name entrants to the file hosting industry, would mean for established services like Dropbox. Now, it seems possible that an advanced P2P solution will render the whole field obsolete.
Image: Space Monkey