An inMobi Smartphone study released on Wednesday announced that a whopping 41% of North American mobile users will buy the iPhone 5. If you already have an iPhone and were still feeling the tiniest bit special, that feeling will soon be lost.
The study also found that 50% of people will buy the iPhone 5 within the first six months of launch, potentially setting the iPhone way ahead of its 27% June market share.. If you're still itching for stats, they also uncovered some devastating news for Blackberry – 52% of users plan to switch to an iPhone (see chart below). The iPhone 5 will also now be available for Sprint, adding another carrier to the mix.
Rumors for the new iPhone, as always, are flying. The most recent and dramatic rumor is that the 5 will have amazing voice control with a feature called Assistant. An article in 9to5Mac, they claim the Assistant feature can perform almost any function via voice control, like setting up a calendar appointment, sending a text message, or even locating a friend. While these are more extreme rumors, most users are at least hoping for better battery life and reception and improved screen resolution. Other speculations include a bigger screen, dual core processor, and an eight megapixel camera.
An invitation saying "Let's talk iPhone," was sent out on Tuesday inviting people to an event on October 4 at Apple's Cupertino headquarters. The newly-appointed CEO Tim Cook will unveil the iPhone 5 and hopefully we'll be able to sleep at night.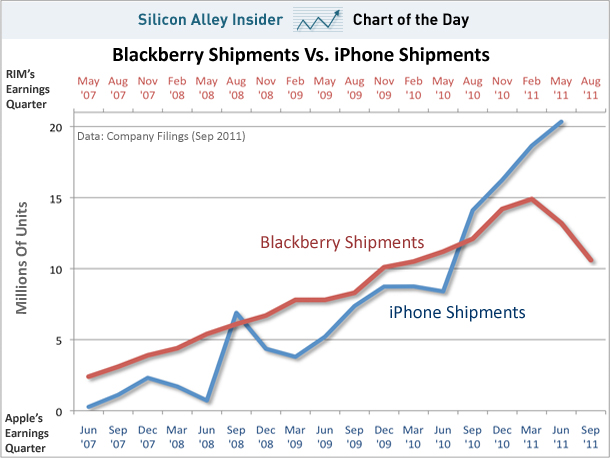 via: TechCrunch