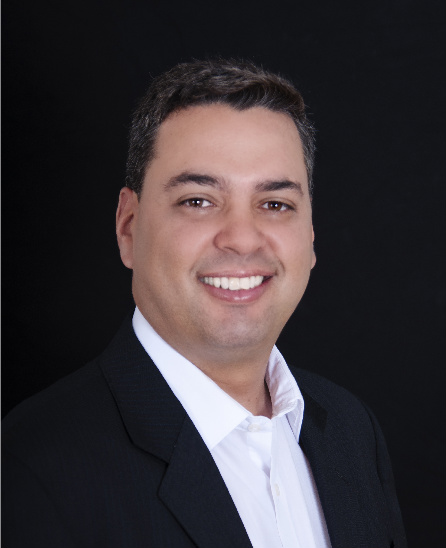 Eduardo Tobon recently took over the helm as President of Diners Club International. As he expands the brand of the world's first credit card worldwide, he is also different than many chief executives.
Tobon not only realized Diners Club needed to be on social media, he uses social media himself and leads by example. Rare is an executive that knows how to use social media correctly and more rare still is a chief executive that can not only use social media correctly but can lead by example in driving Diners Club social media presence forward.
I had the opportunity to interview Eduardo Tobon at SXSW and he also answered a Q & A for the print magazine at the conference that was distributed to five thousand attendees.
Check out our interview and if you'd like to Read Eduardo's words, also check out the Q&A he answered for us below. (You can also follow him on twitter @etobon and check out Diners Club blog at BelieveBelong
Eduardo Tobon, President, Diners Club International
What was your first job in marketing? How old were you? What were your responsibilities?
• My first marketing job was at a very early age. I sold popular items and services to classmates while I was in middle school and high school. It varied from marbles to trading cards to transportation. During my senior year of high school, I was given the opportunity to preside over the Year Book. For the first time in the history of my school, I managed to turn it into a meaningful profit via marketing (it was typically subsidized by the school and the parents, with no marketing) and I was 18 years old by the time of our graduation.
Diners Club is a strong International brand, yet isn't as big in the US at is used to be. Are there plans to "re-launch" the brand here or try to regain its prominence?
• Diners Club is a storied brand that started an entire category. It was the first multi-purpose charge card in the world. It all began when a man named Frank McNamara had dinner in a New York restaurant, but left his cash in another suit. He resolved never to be embarrassed again and founded Diners Club in 1950, launching a financial revolution in how consumers and companies pay for products and services. Diners Club expanded internationally, and today it is accepted in more than 185 countries and territories. Discover Financial Services purchased Diners Club in 2008, and in 2009 Diners Club launched a new global branding campaign – The Belong Campaign. Since then, we've been introducing the Belong campaign to re-launch the brand in more than 20 markets globally with great success. Our desire is to relaunch in the US, so stay tuned for more news from Diners Club.
Diners Club is associated with luxury and success. How do you feel your team is getting that message across worldwide? Are there certain events and/or marketing campaigns you do internationally?
• Today, Diners Club is a globally recognized brand serving the payment needs of select and affluent consumers, offering access to more than 450 airports lounges worldwide, and providing an array of corporate expense management solutions. In addition to our airport lounges, which provide our clubmembers with premium access while they travel, we have identified 3 pillars of importance to our clubmember base, and we provide unique access to events associated with those pillars: Travel, Dining and Entertainment. For example, Diners Club recently sponsored the PGA sanctioned Qatar Masters of golf, and every year we host a ProAm golf tournament with participation from clubmembers around the world. In 2012, we announced a partnership with 20th Century FOX to promote the movie Life of Pi, and offered private pre-release screenings of the movie in 23 countries for our clubmembers. We are also very active in the dining arena as sponsors of the "Diners Club World's 50 Best Restaurants Academy." Through that sponsorship, we are able to provide our franchisees, merchants and clubmembers with access to global and regional VIP gastronomic events… By now, I hope you're searching our website for the nearest place to apply for a card!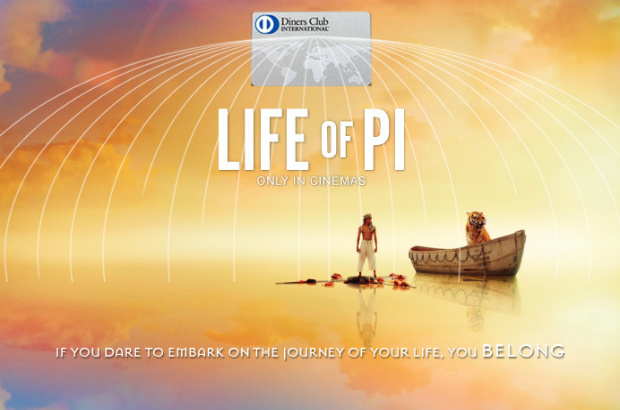 I saw on Facebook that Diners Club did a promotion with Life of Pi – A contest to submit photos. Was it a successful campaign?
• Yes, that was an excellent campaign and we are extremely pleased with the results. In our Belong Campaign, we tell our clubmembers that we want to celebrate their journey through life. Our card is not for those who already arrived, but instead, for those whose journey never ends. Inspired by Pi's amazing journey in the movie Life of Pi, we asked aspiring photographers to submit a photo of a significant journey in their lives. We received more than 2,000 submissions of amazing quality, and we will be featuring many of them in our advertisements. We gave out five prizes to the top rated entries by our judges (Claudio Miranda, Academy Award nominated cinematographer of Life of Pi, and Andy Anderson, Belong campaign photographer) and three prizes to the top voted entries. The contest generated 10 million impressions overall and significant engagement on Facebook, which resulted in an exponential increase in "Likes" of our Diners Club page.
Being the President of a major international brand, it is impressive that you have strong social media initiatives, whereas other major brands (like Applebee's recently with fired waitress) regularly make social media mistakes. How active are you personally in Diners Club social media efforts?
• I am very active – ask my Head of Marketing and she'll tell you! I am passionate about social media and I like to stay involved since it connects me with our existing club members and prospective ones. Fortunately, I bring relevant experience and good contacts to the table from my previous role. We work together as a team. In social media, there is no pre-determined path and every day there are new tools and knowledge available. It requires everyone's involvement to stay ahead of the curve.
In an overall marketing strategy, how important is social media? (in your opinion)
• Social media is becoming increasingly important every day. Companies are shifting their marketing budgets from traditional advertisement to advertisement in social channels such as Facebook and YouTube. People are spending less time in front of their TVs or reading papers and magazines, and more time online through computers and mobile devices. If we want to reach an audience, we need to be where they frequently are. That's why in my opinion, social media is a very important marketing component for most brands.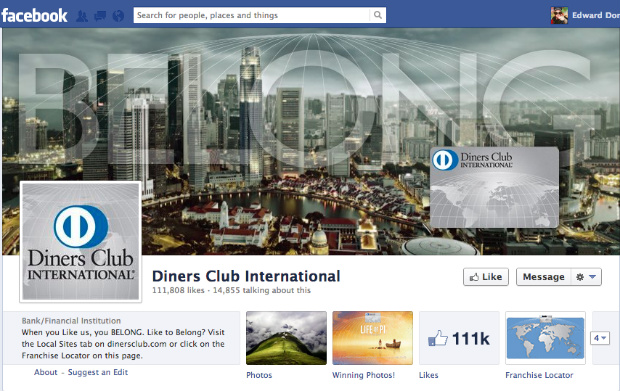 What's next for Diners Club over the next 5 years?
• We are committed to increasing card acceptance and we're working closely with the merchants to make it happen. We will continue to introduce the Belong Campaign and relaunch the brand in more markets around the world. We were the first multi-purpose card in the world, and most people know about our brand. Now we need to be the first card out of people's wallet for every day purchases.
What about your personal experience? How do you feel your professional experience lends itself to an international brand?
• I feel that my international experience will be very useful and equips me well for the challenge. The world is a big place, but I have had the fortune to live in many different countries and experience various cultures. I enjoy working with people from all over the world and growing our payments network.
Do you have a favorite social media tool? (Do you personally tweet? use Facebook?) Or is it just business for you?
• My favorite tool for business is LinkedIn, for more personal and familiar interactions is probably Facebook and I do tweet frequently via @etobon. I'm also a frequent contributor to Diners Club's newly-launched BelieveBelong blog (www.BelieveBelong.com), which brings together our franchise network, corporate leaders, industry experts and others for an open dialogue about trends, key issues and possibilities within our industry.