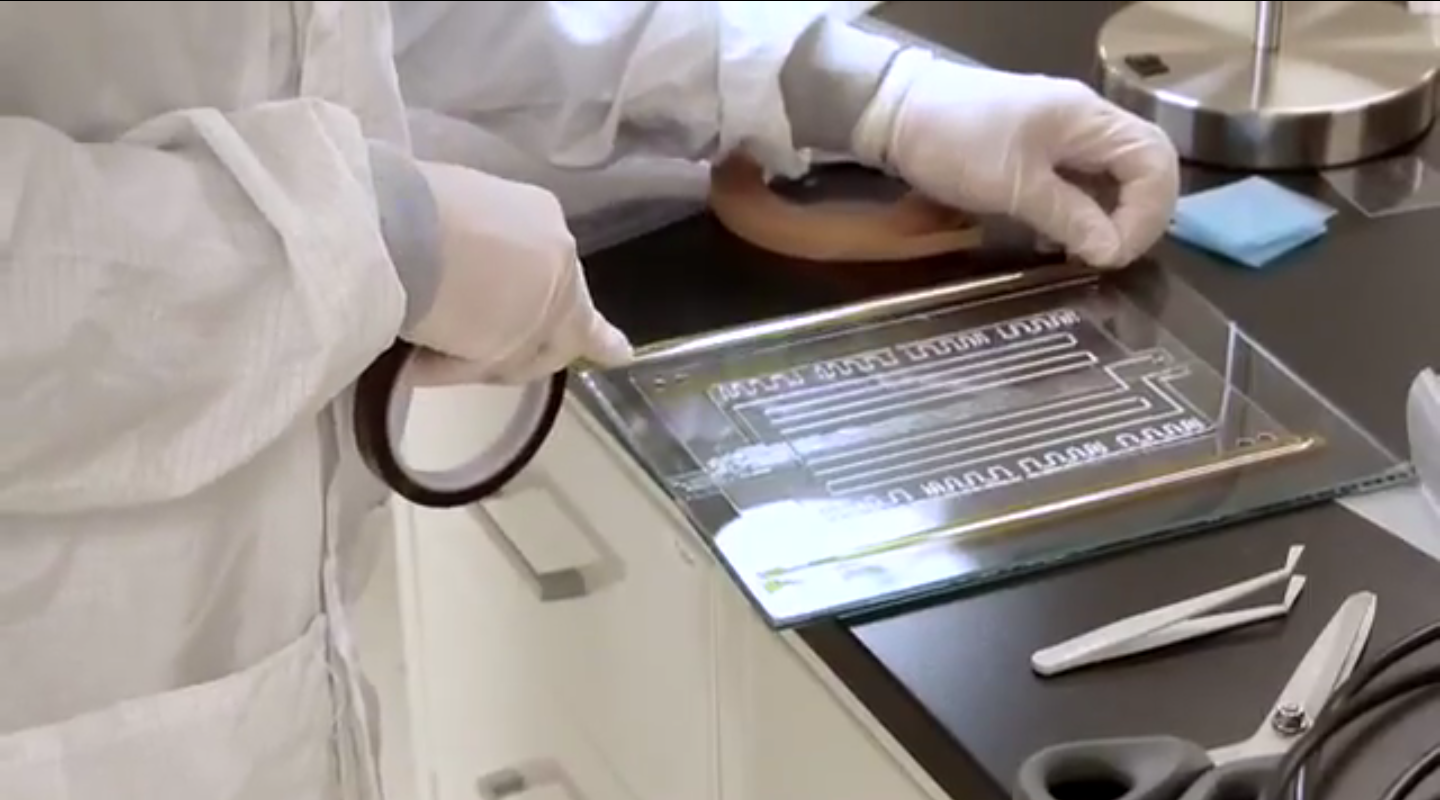 We've written previously about haptic technology that changes the texture of a touchscreen by manipulating electromagnetic charge pixel by pixel, even creating invisible contours that you can trace with your finger. Now, another startup says it has developed a system that can actually raise portions of a device's screen to create a QWERTY keyboard, a traditional phone interface, or almost anything else.
The interface was developed by Tactus Techology, which announced Tuesday that the system would be publicly demonstrated for the first time at the Society for Information Display's current Display Week technology showcase. A prototype has been integrated into an Android tablet for the event with the assistance of Touch Revolution, a leading multi-touch screen manufacturer.
"SID is the ideal venue for the first public showing of the Tactus Tactile Layer panels – we are especially honored to be one of the few companies to be selected for participation in both the I-Zone and the Eureka Challenge," Tactus CEO Craig Ciesla, in a press release.
The device uses a very thin deformable layer that can direct a fluid through narrow channels to reshape the outermost surface of the screen, which can be programmed to recreate a range of shapes, including familiar input devices like keyboards. A recently-released video shows keys rising and receding in less than a second.
In addition to many conceivable uses, the technology has the potential to address a longstanding complaint about touchscreen text entry: That in spite of freeing up valuable real estate on mobile devices, it's a poor replacement for the feel of physical keys. It remains to be how well the Tactus system recreates that sensation, or whether it has had any success capturing the "clicking" feeling of individual buttons.
It's not clear how close the system is to being made commercially available, though manufacturing partner Touch Revolution has spoken enthusiastically about the technology in company materials.
"The origin of Tactus goes back to 2007," Ciesla said. "Looking at the iPhone and all the elegance of that interface, I also realized I liked my Blackberry with the buttons."
Tactus closed $6 million is Series A funding in December, and the company said it is working with a number of manufacturers to bring the technology to market.