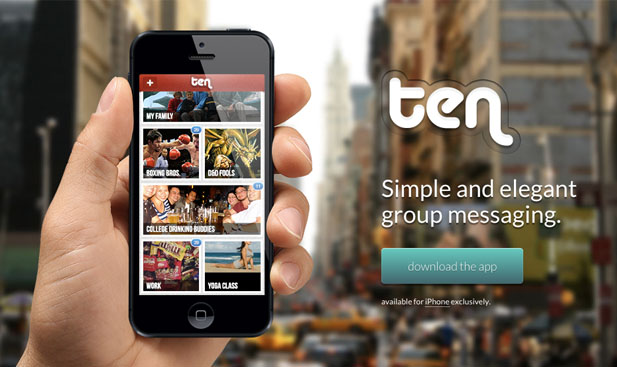 Do you ever stop and reflect how lucky we are that our society is so connected? We can talk to anyone in the world at anytime we please. And it only takes a second to connect us. We can now talk to someone like they're right next to us even though they are hundreds of miles away. Ten Groups is looking to replicate the private conversations you have among close friends within their new app.
Ten Groups is a new communications tool, aimed at taking on social networks and text messaging. The premise of the app is to facilitate private conversations between intimate groups of friends and family in a manner that complements real life interactions. The best way to explain Ten Groups is to think of a group text, where a group of friends can see the same message and anyone can respond to it. Unlike regular SMS, Ten Groups has more privacy measures.
The most significant measure seemed to be the fact that members can't download images that have been shared with the group. And to deter people from taking screenshots, the Ten Groups team is toying with the idea of notifying a member when someone takes a screenshot of the image they posted. But the primary point of Ten Groups is to only have groups with close friends. That's why each user can only have ten groups with a maximum of ten members.
Co-Founder Jed Baker (one of four co-founders) stressed that this isn't a social network. Social networks are meant to broadcast, while Ten Groups is mean to mimic the same conversations you might have if you were sitting in the same room with your friends. By controlling the group size, Ten Groups is keeping the focus on intimate relationships and not building an audience for broadcasting messages.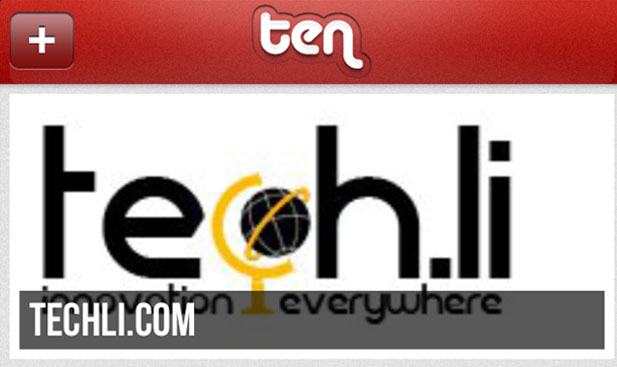 Having a beautiful and intuitive design is a must for startups in today's mobile ecosystem. While many apps claim to have these qualities, many do not. I was pleasantly surprised when I opened up the app to find that it was beautifully designed. There are limited buttons so your actions are very deliberate.
The Ten Groups app is currently only available on iOS and the Android app won't be ready for a few months. To me, this might be one of more the puzzling aspects of Ten Groups. I understand the strategy behind focusing on one platform, especially because iOS isn't as fragmented as Android and has more early adopters. But this app has much more of a competitive advantage with Android users.
iOS devices have a group text feature. While it's not perfect, it's highly functional. I use it weekly. Android doesn't not have this same group text feature, so group texts appear individually to the user. You lose the group conversation feel when receiving messages this way. So I can see how Ten Groups would be valuable to a group of Android users. But trying to convert my friends, all iPhone users, to Ten Group proved to be too difficult.
Getting users to download and adopt a new platform is always tricky. It's always my biggest concern with new apps that offer similar utility to existing options. Case in point, my experience testing out the app for this article.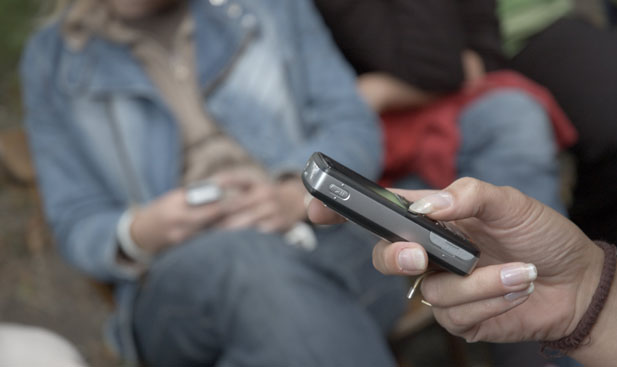 I have a group of six college buddies that I keep close contact with. Our main modes of conversation are a Google email list and group text messages. Between these two forms of communication, we're in contact on a near daily basis. This seems like an ideal situation to use Ten Groups. So I asked everyone to download the app to try it out with me. Only one person did, even after I made my case for the app. This was definitely disappointing.
The reason I was disappointed is that I actually like this app. I can see many potential scenarios for the app in my life. Besides my college buddies, my ten-man softball team, and a few professional teams I work with would be perfect situations to use Ten Groups. But the response was essentially, "If it ain't broke, don't fix it." No one wanted to download a new app when our email group and group text messaging options are functional.
I see a long, uphill battle for Ten Group getting users. But they have a strong four-man team, including two established entrepreneurs in Jeff Solomon (Co-Founder Leads360, Partner Amplify LA) and Charles Chase (Co-Founder Leads360, Founder GetBonkers),that can help guide the team to higher user adoption. Ten Groups is worth the free download to check out with your friends.
[Image Credit: bvdwiel]