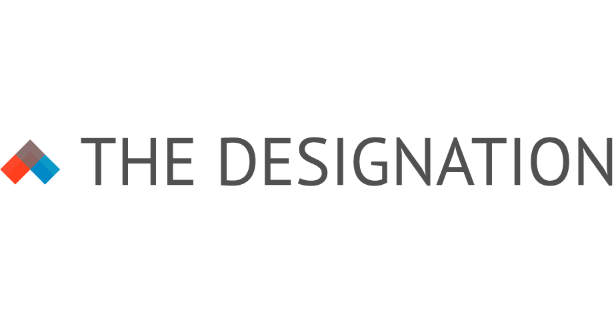 Chicago design school, The Designation, is gearing up for its second session in Chicago this September. In 10-weeks, instructors say they hope to cover the basics of UX, UI and front-end coding. And they're driving home the importance of design.
"The most innovative and fastest-growing tech companies are design-driven," said Kevin Yun, founder of The Designation, including Instagram, Airbnb, Path and Pinterest in a list of design-driven companies.
"People have to understand that you don't have to know programming to build a technology company. There are a lot of other things you can do to contribute."
As design is becoming an increasingly important skill, The Designation team aims to teach more than the process of design — they also touch on the philosophy.
"We're surrounded by tons of objects, services and infrastructure that was designed in some way, whether it was through an intentional design process or not," said Zeke Franco, an instructor for The Designation. Many believe design is just about the look of things. But designers know that good design comes from insight on how things work and why they exist.
"The more one learns about design the more he or she will be able to understand the world around them. This is an idea that Bill Moggridge, who coined the term interaction designer and designed the first laptop, believed in. I completely agree."
Franco works full time as an interaction designer at GrubHub Seamless and said he joined the team to serve a need in the local design community. He said there weren't many opportunities for mentorship in Chicago. JJ Lee, another instructor at The Designation, agreed.
"Many amazing designers are self taught and even for myself, I believe I've learned the most while on the job," Lee said.  "I've gone from architecture to print to now digital design, and I really wished I had some mentors and resources to help me along the way." Lee is now a brand design strategist in Chicago.
Yun, who also taught himself design, is currently a senior at University of Illinois and started The Designation in March after seeing "learn to program" boot camps popping up nation-wide. He said the venture has been bootstrapped and profitable from the start. The inaugural class had 13 people, and Yun said he hopes to keep the program intimate.
Tuition is at $4,200 and helps students understand the landscape of digital design without a full degree in the subject. While instructors say they don't expect to take the place of design colleges, "design happens to be one field where you don't need a college degree and that presents a unique opportunity," Lee said.
Students enter classes with varying degrees of experience. Instructors say they don't promise to create experts in 10-weeks, but strive to provide a foundation to be successful, and create the opportunity for mentorship in Chicago that was missing before.
"The idea of helping spark someone's creativity and imagination is exciting and I'm very glad to have been given a chance to be a part of that," Lee said. "Chicago has a long way to go when compared to New York or San Fran for design, but we have to start somewhere and we have to bring the conversation of design to as many people as possible."
Spots are still open for the September session.  To learn more about The Designation, check out their video.