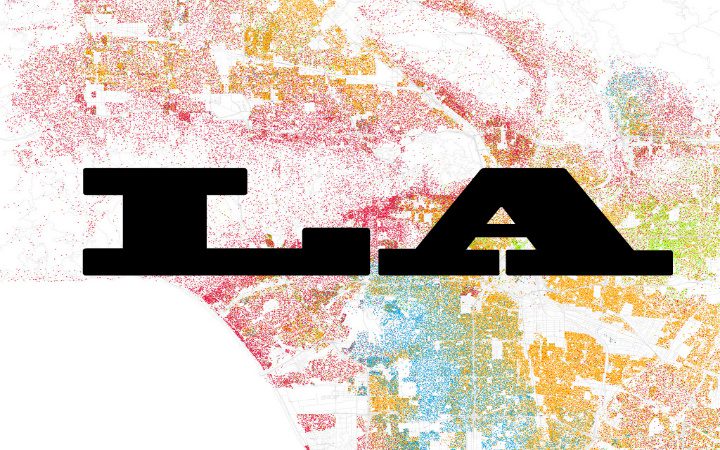 When I speak to startup founders and VCs in LA, I always ask what makes LA's startup scene different from San Francisco's.
I started getting an answer that surprised me at first, perhaps because it was so obvious. LA's diversity – in the region's talent pool, in the cultures it supports, in the types of startups being formed and funded – is its great strength and differentiator.
 In the past two years, LA's diversity has grown an infrastructure for LA startups. As Adriana Herrera, founder of the startup GrandIntent, told me when we spoke recently, 'There is truly an ecosystem and the components that you need to help startups to grow. So not only do you have entrepreneurs, but the entrepreneurs have access to the things they need to actually support their companies.'
Adriana's first tech startup was called Fashioning Change, an online marketplace for people to buy stylish clothes that save them money. She started it in San Diego but she discovered the infrastructure to support the company just wasn't there. Angel investors in San Diego, in her view at the time, weren't understanding the potential of the growing e-commerce market, nor were they grasping how recommendation engines drive e-commerce. Fashioning Change, despite its early success, was 'seen as something a little bit cutsey versus an actual company, despite the fact that the market was growing at exceptional rates,' Adriana said.  'When Fashioning Change launched I was the odd woman out. All emerging competitors were male founded startups. There was a component of not fitting the mold in San Diego of what a founder pedigree is. People just weren't ready for a Hispanic woman entrepreneur to be running the company that could actually be successful.'
She felt she was spinning her wheels in San Diego. 'I'm an entrepreneur. I'm going to make things happen. And there were a lot of things that happen down the road in Santa Monica.'
In Santa Monica, she found a different reception for her data-driven approach to e-commerce and recommendation engine.  In San Diego, she said, 'there was a lot of knocking on what I thought were doors only to find walls. And now here within the LA startup scene, the LA startup ecosystem, you knock on a door, you send an email, I get a response within 24 to 48 hours.' 

MuckerLab has provided mentoring support, Amplify has helped her, and so has LaunchpadLA. This confluence of mentoring power helped Adriana grow as an entrepreneur.  Fashioning Change became GrandIntent, a powerful tool for online marketers to learn what their customers are doing across the Web, providing real-time competitive analytics, insights, and a marketing roadmap. 'We had companies doing over 150 million in annual revenue, calling us and saying, "Hey, we heard you have the solution, we want to use it."'  
MuckerLab's co-founders, Erik Rannala and William Hsu, offered Adriana an unsolicited spot at Mucker. Later she learned that there more than 1,000 applications for that session and they took in just seven companies.  It was a good fit and a productive relationship, given MuckerLab's deep experience in e-commerce companies.
What about the new startup founder, I asked, who might want to come to LA to amp up her company? 'My greatest advice would be to tell the entrepreneur, What's your big vision and where are the smartest people who have done what you're trying to do or something similar?  And go after those people, regardless of if it's an accelerator or not,' Adriana said. I take that to mean, be smart about where you find your mentors. When the relationship works, your startup will take off.
'Going into any industry when you're new and you have a different background, there's a lot of proving of yourself that you have to do to the people who have been in that industry. At least that's what my experience was,' Adriana said.  'I think I've seen this regardless of male or female for people. At the end of the day, track record and what is achieved  — no one can argue with that. So as I came in, I started to establish that track record and started to have success. No one could argue with it.'
Images courtesy GrandIntent.  LA map by Eric Fischer via creative commons license.