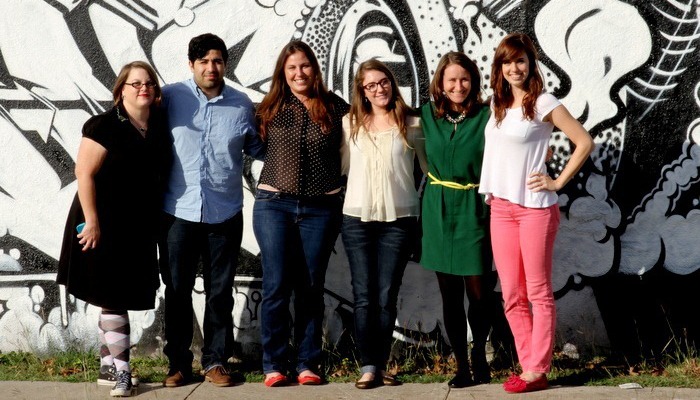 Whimseybox, a Houston, Texas based startup that delivers monthly DIY projects and craft subscriptions to your door, shared their new year's resolutions this week. Because the team is a naturally crafty bunch, most of the team's resolutions center around starting and finshing DIY projects.
Here are their resolutions:
Whimseybox founder and CEO Alicia DiRago: "Go to yoga more, grow Whimseybox, and take over the world."
Co-founder and CTO Partick Navarro: "My new year's resolution for 2013 is really to build an iPhone app that I've kind of wanted to build for the past couple of years."
Director of Operations Bri Land: "I'm trying to make my own table out of reclaimed wood. I want that finished shortly after the new year."
Community Manager Rachel Hobson: "I have some projects, some art projects that I've had in my head for a while, and I've been thinking about them and talking about them, and I really want to just go ahead and take the first steps toward making those happen."
Creative Assistant Alyssa Wible: "My new year's resolution for this next year is to sell my jewelry at least once a month at a craft fair. I think it will be a really good way to keep my business going."
Creative Assistant Ashley Rose: "I'm trying to find balance, like actually planning out when I am going to do stuff instead of just staying up until insane hours of the night. I'm going to get an agenda book, basically, and stick to it."
Whimseybox spent the summer in Chicago as part of the Excelerate Labs accelerator. The company raised a seed round of $75,000 in June from Excelerate Labs and New World Ventures. Since graduating from the program, the Whimseybox team has returned to Houston to grow the business.
DiRago, a lifelong crafter and former chemical engineer, decided to found Whimseybox after realizing that the $30 billion crafting industry was missing a key business link between crafters and craft suppliers.