Vinylmint, a music startup out of Norfolk, Virginia, is revolutionizing the way musicians collaborate with one another online by bringing the recording studio into the cloud. The service provides a fully-featured virtual studio that allows music production to become a social experience spanning the globe.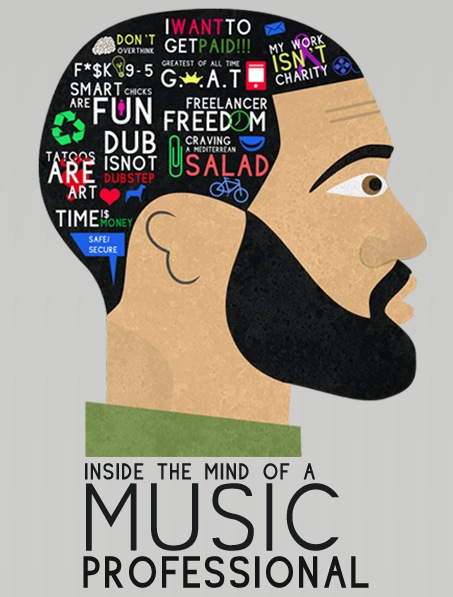 "Vinylmint allows musicians to capture inspiration at the point of its conception and share it with the world," said founder and CEO Byron Morgan.
The service was founded in May of last year, largely inspired by Morgan's experiences in the music industry. After meeting and talking with many CEOs, engineers, artists, and talent agents over his eight years in the business, Morgan saw an agreement among them all that cloud recording would be a key technological breakthrough in the future of music production. Morgan began the venture during his senior year at the College of William and Mary's Mason School of Business in Williamsburg, Virginia.
The company launched its early access product in May of this year during Tech Crunch Disrupt NYC. Since then the service has grown to over 600 users and is on track to hit 1,000 by the beginning of September, according to Morgan. The service currently offers freemium and tiered monthly subscriptions, based upon the scope of a user's production. "We have excellent user engagement," Morgan said. "We just launched a product evangelist program that has garnered a tremendous amount of support."
Up until now the company has been entirely bootstrapped in its home town of Norfolk, which Morgan describes as both diverse and welcoming. "This region has all the assets that the Valley has and is beginning to develop its own personality," Morgan wrote. "We are at the ground floor of shaping this persona." In addition to being a welcoming home base for Southern startups, Morgan added that Virginia is a largely underestimated mecca for music production, responsible for over 30 percent of mainstream music production today.
Vinylmint is scheduled to enter open beta in the next two weeks, said Morgan. The company is waiting until Santa Clara's DEMO in the Fall to fully launch the cloud collaborative product, and is currently raising a seed round leading up to the October announcement.
"We are looking forward to introducing Vinylmint to the world. We believe that we are positioned to lead a cultural shift in both music and cloud technologies," Morgan said. "Music has an antiquated business model that is slowly eroding. Here lies an opportunity for this industry to win back market share and push their business forward into the 21st century."