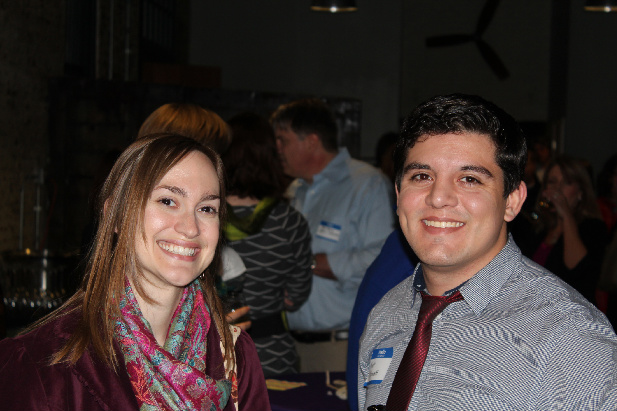 On Friday, December 7th, the Women Entrepreneurs of St. Louis (WEST) held its launch party at St. Louis' worst kept secret, Lab 1500 (opening in January- officially).

WEST was founded by St. Louis entrepreneur Jenny Dibble after returning to her hometown of St. Louis after five years living in Seattle.  She noticed that at many of the events she attended there never seemed to be many women and wanted a group that focused on the needs of female entrepreneurs.

From Jenny herself:
"Where are all of the St. Louis female business owners? Last night they were at the WEST Launch Party!"

We are so excited about launching WEST in St. Louis. Our Launch Party was our opportunity to better define our 2013 agenda. Our survey is helping to define the big questions like what resources and assets our members need and small details like what time of day and how frequently we should meet. Asking for input is a small step many organizations skip, but it's the only way to make sure we aren't creating events in a vacuum that no one actually wants!

WEST's mission is to connect and empower female business owners in the St. Louis area with revenues at, or striving towards, the 1Mil mark. There are plenty of organizations in town that help businesses launch, we are focused on helping females transition from being an owner/operator into the CEO.

Helping WEST members gain access to capital is a big part of WEST's mission and we were thrilled to have Judy Sindecuse of Capital Innovators keynote the event. There are a variety of funding options available to loca business owners and females in particular need to start leveraging these opportunities.

How do you know your organization is filling a big void? When all you do to promote an event is send a handful of tweets and less than a week later you are sold out. We are thrilled with the support St. Louis has shown (from participants to corporate sponsors that have stepped up) and we can't wait to see what 2013 holds for WEST.
Here are some photos from the event- more information can be found at their website- WEST: Women Entrepreneurs of St. Louis