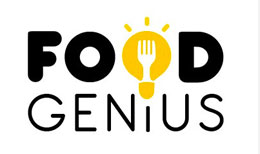 "What's for dinner?" The age old question weighs on many minds. Chicago-based app FoodGenius offers ways to track your favorite dishes and suggest new places to get your grub on.
The app allows users to find and share their favorite dishes and restaurants. After a while, the app in turn will begin offer suggestions based on your customized taste profile. This will certainly come in handy the next time you're stuck deciding between Mexican or Greek food.
"It's kind of like Netflix or iTunes for food," explained Founder and CEO Justin Massa. "After a while Netflix understands the types of movies or TV shows you watch and iTunes understands what type of music you like and will make suggestions based on that."
The newest addition to FoodGenius is its application programming interface. Now other app builders can trove through a database of 600,000 restaurants and 11,600,000 dishes.
According to Massa, the early app is pretty straight forward. With just under 2,000 downloads, Massa and company could see they were sitting on massive amounts of data not really being accumulated by other food industry tracking. The app itself will remain free and revenue will be based on other apps using the data provided by FoodGenius.
The data accumulated by FoodGenius focuses on several areas. Since Americans spend about half of their income on food, it makes sense the food industry has focused on putting barcodes on items and using the most scanned items for coupons and new product development. However, the data has not found a way to translate over into the dining out industry, said Massa. The current tracking focuses mainly on large chain restaurants showing where people are eating. But it doesn't really focus on what people are eating.
"It's about understanding what's on the menus and how are people responding," explained Massa. "It's not useful to mimic a trend if it's not popular. There is so much turnover in the restaurant industry anyway. It doesn't help if you don't know what consumers are actually buying. Our data will help spot trends and let restaurants respond to consumers quickly."
To learn more about FoodGenius, visit their website or follow them on Twitter @getfoodgenius.