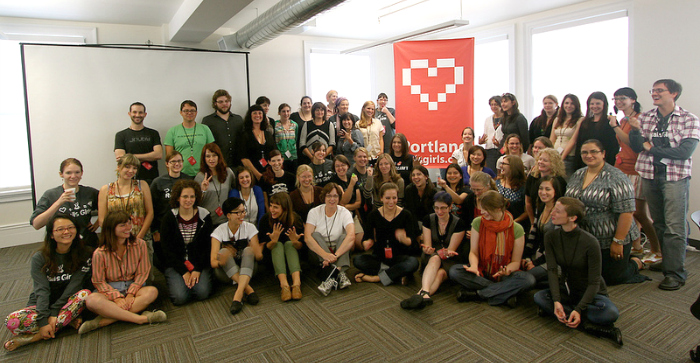 In almost every technology hub, there are more programming jobs available than there are people to fill them. Portland is no different. Last weekend, the programming community decided to take action by offering a two day free workshop to teach women Ruby on Rails.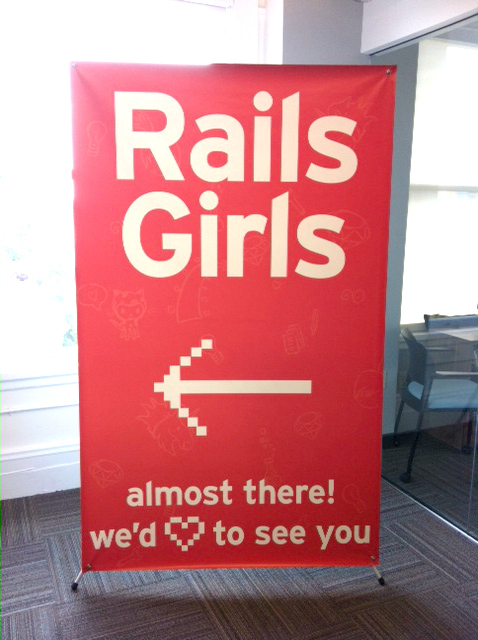 Over 30 women attended the Rails Girls PDX event hosted at the offices of AppFog in downtown Portland. Rails Girls is an international movement started in Finland by Codecademy Community Manager Linda Liukas and Kippt co-founder Karri Saarinen. Eric Redmond, co-author of Seven Databases in Seven Weeks and part of the engineering team at Basho met the founders of Rails Girls while giving a talk in Poland, and immediately became interested in bringing Rails Girls to the US.
"I value results over motivation. Diversity of opinion yields better results," notes Redmond, who started planning one of the first Rails Girls events in the US shortly after returning from Europe. Redmond believes that any workplace is more productive and successful when there is a balance of perspectives from both men and women. While he struggled with the decision to include male coaches to help teach the basics of Ruby on Rails, he found that both men and women in the Portland Rails community were excited to volunteer. The result was a partnership between genders with the common goal of getting more women into Rails community.
Redmond rallied the Portland technology community, pulling in sponsors like New Relic, ELC Technologies, Renewable Funding, The Clymb, Allstate Banners, Metal Toad Media, and Sticker Giant. Amanda Blum of Howling Zoe Productions helped organize the event, and coaches from the local Rails community were on hand to help facilitate small groups with everything from installing Rails to building a simple app but the end of the workshop.
The workshop kicked off on Friday evening with an informal Rails installation session. On Saturday, the group reconvened to learn the basics of the Ruby language in the morning.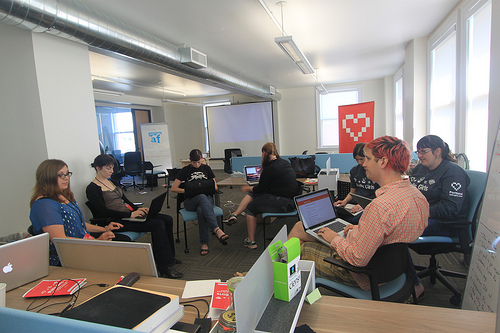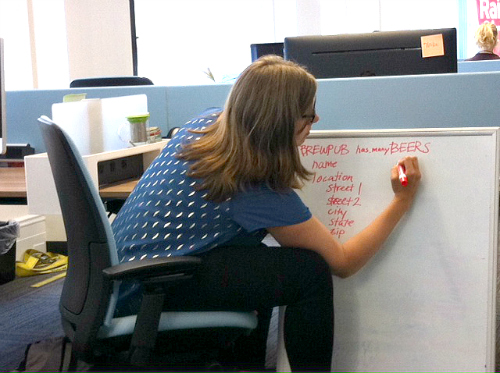 Dr. Melanie Mitchell, Professor of Computer Science at Portland State University led a question and answer session after lunch that asked, "why are there still so few women in computing?". Dr. Mitchell shared her early experiences with programming, including the story of her first programming class at the university level. "My teacher told me I might not have the aptitude for programming," she said. "Look at me now!" she exclaimed, referencing her Ph.D. in computer science and her illustrious career as an award winning computer science author.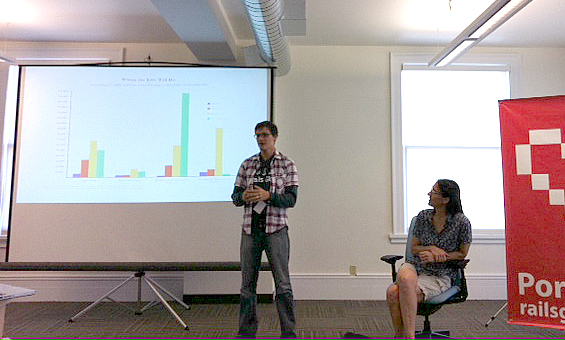 Rails Girls PDX attendee Sally Connolly was impressed with Dr. Mitchell's discussion. Connolly's career is in social work, and she was especially interested in how workshops like Rails Girls can help motivate women to enter the technology field.
Although just two days of programming experience isn't enough to score a job, there are a number of companies on Portland that welcome inexperienced yet motivated newcomers into competitive internship programs. Thanks to Rails Girls PDX, there are at least 30 more women in the applicant pool.