Just six months after launching, Fab.com announced yesterday the closing of $40 million in Series B financing led by investment firm Andreessen Horowitz.
Fab's agressive pre-launch strategy helped the flash-sale design site gain traction quickly, acquiring 1.2 million members and earning the title of the "World's Fastest Growing Ecommerce Company."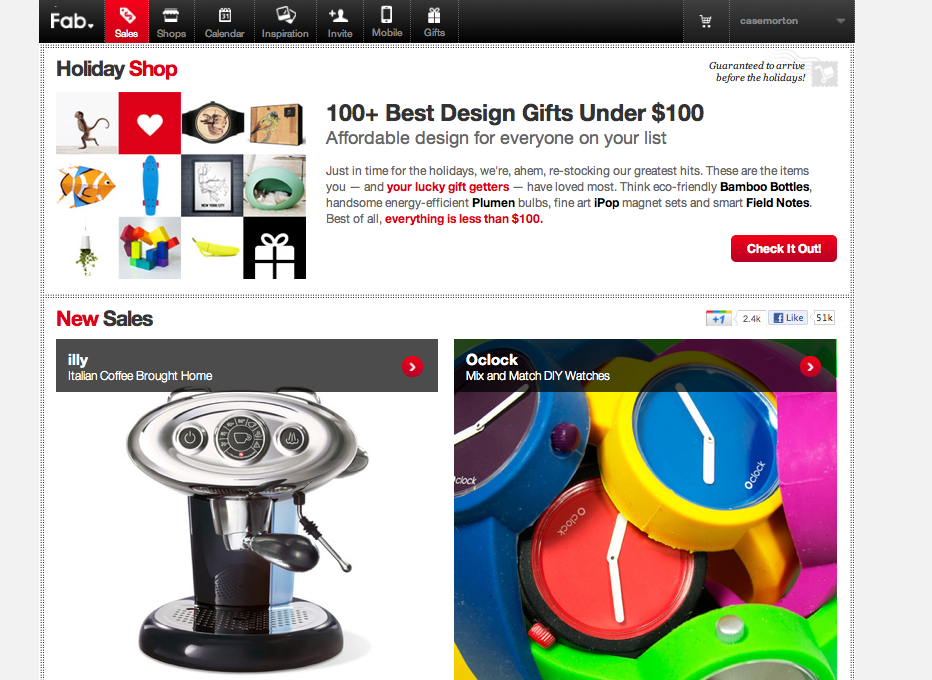 Founded by Jason Goldberg and Bradford Shellhammer, Fab offers members high-brown collection of design sales across a spectrum of categories.To date Fab members have purchased 500,000 products from the site with 100,000 orders being purchased in November alone. Fab's success is an impressive example of the power of social commerce as more than 50% of Fab.com's 1.2 million members have come from social sharing.
While membership to Fab is free, the company maintains invitation-only access "in order to maintain exceptional prices."  In addition to Horowitz, existing investors also contributed to the round including: Menlo Ventures, First Round Capital, Baroda Ventures, SoftTech VC, and Ashton Kutcher.
Video: Bradford Shellhammer, co-founder of Fab.com demos some items for the site's "100+ Best Design Gifts Under $100"
Fab – Top 100 from Fab on Vimeo.