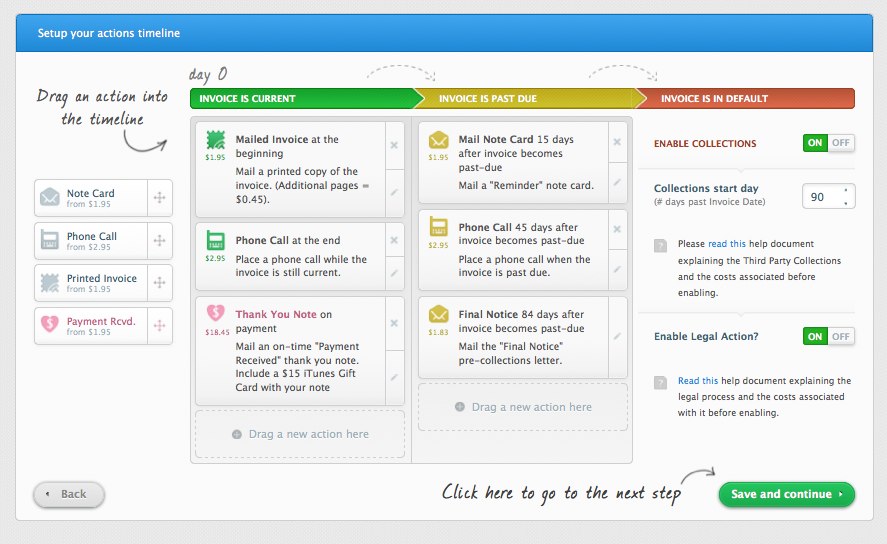 Dallas-based startup ZenCash has set its sights on forever eliminating the time-consuming process of payment collections for small businesses. ZenCash works as an outsourced collections service that integrates directly with the invoice application and customer data of any company, effectively taking care of friendly payment reminders and the late payment collection process, if necessary.
ZenCash was founded by Brandon Cotter, who experienced the stresses of collecting payments first-hand in his previous ventures. At times slow-paying clients hampered the business enough to disrupt its payroll process, said Cotter.
"A decade later, the entrepreneur in me started wondering if there was a better way, and just how big is this problem?" Cotter said. "Modern-day accounting software is great, but for some businesses, it can leave them having to do most of the dirty work."
To make sure small businesses could focus on moving ahead, instead of wasting their time chasing after clients who owed them money, Cotter decided to create an all-in-one management service built to eliminate the headaches he experienced as a business owner.
In addition to ZenCash, Cotter co-founded Christian music site MusicForce.com, web development firm CreateTech, and, most recently, a co-working space for artists and photographers called Weld. Housed within the same working space as ZenCash, Weld gives young creatives the opportunity to work and connect with a community of artists.
Since its launch earlier this year, ZenCash has raised nearly $1 million in seed funding and grown to eleven full-time employees — a number that Cotter believes will double by the end of the year. So far the ZenCash platform has been connected with nearly a dozen invoicing/accounting applications. The company is seeing a continuous flow of money from debtors to its customers, which Cotter regards as the definitive measure of ZenCash's success.
"Most companies admit to not doing a great job of following up with late payers," Cotter wrote. "Those that do, often realize that continuing to do the follow-up phone calls, mailings, and collections by hand can be a poor use of their time… We are a first-mover in this space, so we often find ourselves needing to do some education to businesses about why outsourcing this business process can be beneficial."
Though the company is located in Dallas, the ZenCash team spans to the West Coast, and even outside of the US. "We have four team members in Romania, and one near Madrid," Cotter said. "With Skype and Google hangouts we keep the team pretty connected… It might not work for some, but it has been a great setup for us."
ZenCash is currently raising a Series A round of financing to fuel further growth of its all-inclusive collections platform.