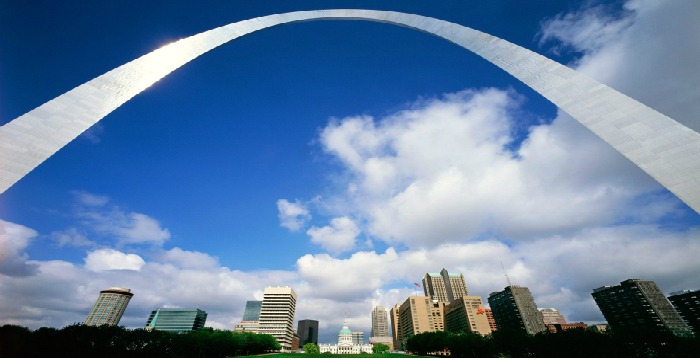 2012 was a great year to be an entrepreneur in St. Louis. Thanks to new funding opportunities, new coworking spaces, and support from the local government, St. Louis startups have never had more opportunities to grow into nationally recognized companies.
Now that the holidays are over, we wanted to reflect on the past year to highlight the 10 greatest wins for the St. Louis startup scene in 2012. It was hard to choose, but check out the list and let us know how these stories rank on your 10 greatest wins list in the comments.
TEC @ Railroad Exchange Building, also known at T-REx, celebrated its one year anniversary. The startup hub is home to the highest concentration of entrepreneurship in the city. T-REx is a dynamic mix of companies, investors, and even a startup accelerator that also serves as an event venue for startups. "T-REx started with an idea: wanting to make a difference in the city. But the energy comes from the entrepreneurs," said Kevin Farrell, Senior Director of Economic and Housing Development at The Partnership for Downtown St. Louis.
LockerDome Celebrates 4 Million Users.
In just a few short weeks, sports social platform LockerDome jumped from 3 million unique visitors to 4 million. "Fifteen times this year LockerDome has set a new weekly growth record. At its current growth rate, LockerDome is on pace to be a top-10 most visited sports site in the next 12 to 18 months," said CEO Gabe Lozano.
WEST Launch Party Brings Out The Top Female St. Louis Entrepreneurs.
Successful entrepreneur Jenny Dibble has returned to her home city via Seattle to found a new group of female entrepreneurs in the city. Her organization Women Entrepreneurs Of St. Louis (WEST) held a successful launch party this December, and will soon begin hosting 2013 events and programs.
FoodEssentials Partners With Aetna.
FoodEssentials announced a partnership in early December with Aetna's CarePass Developer Portal. FoodEssentials' Label API joins the Rewards API by EarnedIt and Medical Search by Healthline among other health and wellness APIs to form a platform that apps like iTriage, MapMyFitness, Thryve, FatSecret, Gympact, Strava, and RunKeeper have all integrated with.
IDC Projects Debuts Memory Matches Game on Windows 8 Launch Day.
IDC Projects was chosen by Microsoft to debut its popular Memory Matches game on the Windows 8 platform on launch day. The company worked closely with Microsoft to ensure that the popular iOS game performed well on the platform. "We were guided through the entire process," said Michael Orlando Jr., CEO of IDC Projects. Orlando's team was given free access to Windows 8 development tools, a tablet for testing, and attended an event in Kansas City for Windows 8 developers prior to the platform launch.
Arch Grants Hooks Up Education Startups With Additional Cash.
Arch Grants announced this year that it will be funding two education reform startups in its next round of grants. The John C. and Mary Kaye Fort Family Fund and St. Louis Regional Business Council (RBC) will be giving $150,000 to startups led by entrepreneurs who are rethinking the future of education. The goal of the two education reform grants is to promote the education industry in the city.
Chris Sommers Expands His Pizza And Software Empires By Launching Sqwid.
Chris Sommers left his job in technology at Salesforce to start a pizzeria in St. Louis. It didn't take long for him to identify and solve a problem with real-time customer service feedback in the hospitality industry using skills from his previous career. Now, Sommers runs his feedback and rewards startup Sqwid, his pizzeria, and a fundraising platform called Givver.
Rally St. Louis Launches To Crowdsource The City's Marketing Initiatives.
Local entrepreneur Aaron Perlut launched Rally St. Louis as an innovative way to crowdsource ideas to market the city. Perlut hopes to help raise the profile of the city to outsiders, and to reignite excitement in current city residents. "Nothing like this has ever been done before, taking all these components and mashing them together. It's going to be fascinating to see what determines the popularity of this and see if it turns into a movement — that's what we're really focused on," said Perlut.
Bonfyre debuted their app this year at DEMO 2012 in Santa Clara. St. Louis entrepreneur and Square co-founder Jim McKelvey is on the board of directors. Bonfyre has also partnered with the Rams this year to offer an exclusive fan mobile app experience during the team's home games.
Reddit Comes To St. Louis On The Internet Freedom Tour.
The event that was most full of win this year in the city of St. Louis was when Reddit rolled into town on the Internet Freedom Tour. The tour stopped at Chris Sommers' pizzeria, local businesses, and T-REx. "One of the things I cannot shut up about is the Silicon Valley myth, of that being the only place of tech is–that just needs to go away," said co-founder of Reddit Alexis Ohanian. "Far too often i see too many people, especially young founders think that is the place they need to go to start their company and that is absolutely, positively false."