Google "absinthe." Here, try it. It pulls up shopping results – helpful, right? – and look! The second result is 750ML of La Sorciere for $35, a competitive price indeed. Too competitive, actually: the purported $35 Amazon listing, which is half the price of the next-cheapest bottle, directs you to three-pack jars of Ovaltine – a British, dubiously-hot-chocolate-like milk flavoring.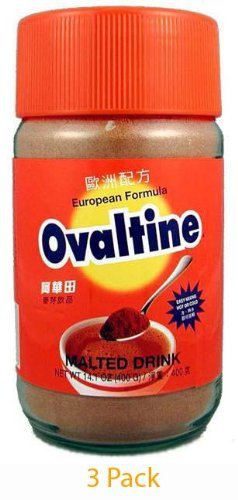 Ovaltine also has notoriously low wormwood content.
This is the state of affairs – poor quality listings, unreliable product grouping, and untrustworthy sellers – in which Google has pledged to overhaul its shopping service, which will be renamed Google Shopping.
"Today we're announcing a new initiative to improve our shopping experience over time – so that shoppers (your customers) can easily research purchases, compare different products, their features and prices, and then connect directly with merchants to make their purchase," wrote product management vice president Sameer Samat.
But the way the company intends to do that is likely to raise a few eyebrows. Historically, Google Product Search – originally and wittily dubbed Froogle – hasn't taken money from merchants to give them better listings. By autumn, though, the service will be converted over into a "purely commercial model."
Samat expressed hope that money changing hands will encourage merchants "to keep their product information fresh and up to date."
It's also trying out a Trusted Stores program that will assign sellers ratings based on customer feedback.
Google does a lot of things better than its competitors; in fact, companies that are already doing something well become justifiably nervous when Google decides to start doing them as well. Other times, much-hyped Google efforts sink like stones. Product Search is one of the odd exceptions that's always been kind of crummy but has never been canceled or put on the back burner (to Google's credit, it has kept the service in beta.)
Don't worry, said a spokesperson who managed to phrase the initiative as if it were taking place in Frankenstein's laboratory: They have enough guinea pigs to pull the service together.
This time.
"We're still testing the most helpful ways to display Trusted Stores information to shoppers, so you may see different versions, or none at all, while we conduct experiments," wrote Tom Fallows, a Google product manager.
Image: Amazon seller Makola.com