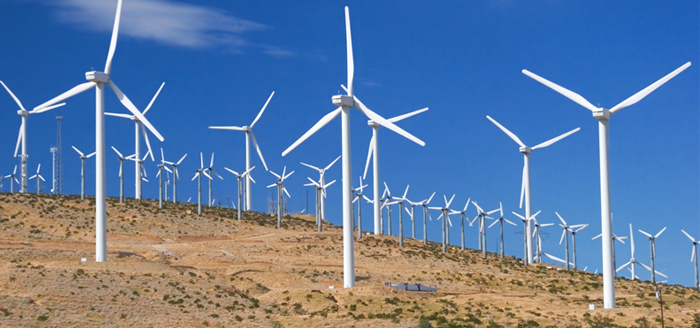 E.ON Climate & Renewables (ECR), whose North American division is headquartered in Chicago, announced this week that it has received a $167.7 million equity investment from JP Morgan's JPM Capital Corporation and Wells Fargo Wind Holdings LLC.
A portion of the financing will give investors a stake in ECR's recently-completed Magic Valley Wind Farm in Willacy County, Texas that began operation in September of this year. The facility contains 112 wind turbines that generate more than 526 GW.h annually in clean energy. According to ECR, the new wind farm facility pumps out enough energy to power more than 60,000 households.
Following the expiration of government grants for green energy projects last year, renewable-focused companies have been hard at working attracting big-name investors looking to cut down on annual tax payments through tax-equity partnerships. ECR North America CEO Steve Trenholm highlighted the tax advantage in this week's press release, and encouraged other companies to consider investing in renewable technologies going forward.
"Wind farms generate clean, affordable, homegrown electricity, creating jobs and providing and providing an economic shot in the arm to farmers, ranchers, and rural communities across America," said Trenholm. "JP Morgan and Wells Fargo are natural partners due to their leadership and experience in the tax equity market."
Earlier this month ECR opened its first Indiana wind farm, bringing the company's total portfolio to 17 wind energy facilities in North America. ECR projects over the last four years have invested $4 billion in the US market, and more than $12.5 billion in the international market over its two decades of operation.
In addition to the latest $167 million investment, JP Morgan and Wells Fargo have committed to backing more than $55 million in expected capital contributions in the future. ECR is expected to invest nearly $9 billion in renewable energy projects over the next five years.