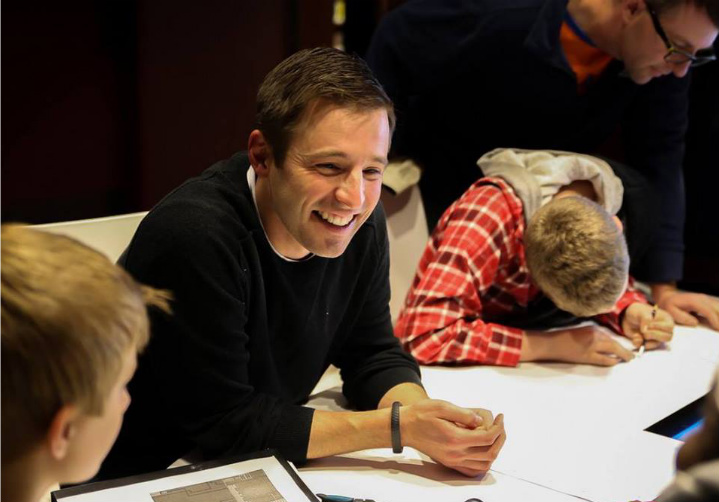 Since incorporating our company almost exactly one year ago, a few short months after completing our Kickstarter campaign, it feels a lot like we've just gone through startup boot camp. (Techli covered PixelPress HERE)
In our short history, I've experienced more than I ever could have imagined as a startup entrepreneur already – Pixel Press has raised over $100k on Kickstarter, built a team of nine along side three amazing co-founders, completed a 3-month startup accelerator, signed our first big partnership with Cartoon Network, released our first product, started work on said partnership, and throughout it all raised a nice chunk of money from angels and institutional investors.
When I look back on it all, and the effort ahead, I realize that I've formed opinions on some important things along the way, and picked up a few good tips from others in the startup community.
The following are 12 insights I've learned first hand. Sometimes learned the hard way – and thanks to some of the amazing founders, mentors, and investors supporting the St. Louis startup scene – sometimes before it got too hard.
I'll give credit where it's due, and thank the many others who have been a part of our story along the way.
GROWTH
Don't grow too fast early on, no matter how much the hype. Jumping on your own bandwagon is great and you should certainly beat your own drum from a sales & marketing perspective, but don't fall into the temptation of putting yourself at risk from a financial perspective by growing your team too quickly. When times get tough – and most likely they will statistically speaking – you'll appreciate the cost savings.
R&D
Stay focused on research and development, it will get you through the ups & downs. No matter how fun your product is or how exciting the opportunity, building the core of your company is going to, at times, feel labor some. The down times will come because you feel like you are beholden to your customer, your client, your investors, or worse all of them at the same time.
If your company is innovative (especially if your company is innovative) keep building new things even if it feels like a distraction, as the benefits to the culture of your company, your team, and potentially the next big opportunity, may otherwise suffer.
ORGANIZATION
Be an email master – no excuses. Email is the hub of business communication and it's not going to change anytime soon. If you don't already have absolute control over your email management process, the best thing you can do for yourself starting today is to fix it. There are lots of different ways to do it, but the sooner you get it under control the sooner you are will be a more effective doer, leader, and networker. I also can't say enough for how much stress can be eliminated when you know there are no emails slipping through the cracks.
Pro Tip: Once you've gotten your inbox under control, implement phase 2, which is to respond to every email immediately and then follow up ASAP accordingly. I got this tip from Gabe Lozano of Lockerdome – one of the busiest guys in the STL startup scene, but someone who has always managed to make me feel just as important as his biggest client – because he responds quickly and diligently.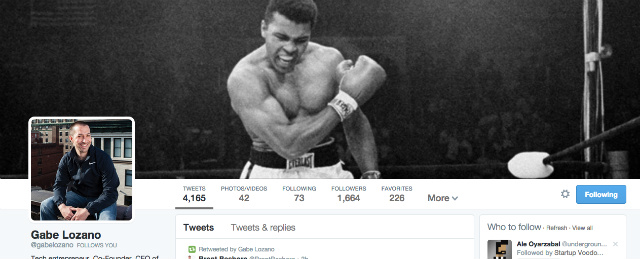 SALES & MARKETING
If you are the CEO, you are in sales – embrace it.  I'm not sure all CEO's have this problem, but if you are coming in as a technical or creative CEO, it's really easy to conveniently deny the fact that you are THE sales person for the company, and very likely that will never change. Start learning what it takes to be a great sales person – a combination of confidence, organization, market understanding and execution, and of course networking.
Pro Tip: I got a great tip this week on our flight out to San Francisco thanks to Accelerate St. Louis from Matt Kulig over at Aisle411 – go into every sales meeting with at least one goal, and make sure you don't leave until you've made every attempt to convert that goal.

CONFIDENCE
Be relentlessly confident. Being an entrepreneur is freaking hard. You can read about tech startup depression over on The Atlantic – a description I can certainly relate with. The pressure to be confident but realistic, and to see the future all at the same time is incredibly challenging and often very lonely. But that's no excuse, you've got to have the right attitude (especially when you are selling) and this always starts with confidence. Find what it is about what you are building that is truly amazing, what it is that you truly believe in, and that you are confident you're doing everything you can do every day to make it happen – and then sell it.
Pro Tip: I had a great talk with Mark Suster of Upfront Ventures the other day to talk about all the great things Pixel Press is doing, but after coming off another tough call I found my self opening the call focused on areas we needed to improve, instead of taking that first moment to get Mark excited about our company. Mark took the opportunity to mentor me in a way much deeper than I had hoped. He stopped me mid-call and suggesting that I work on improving my approach – to alway lead with the positives – and suggested that any negatives worth discussing will get covered when the time is right and that's ok. It was an unexpected but awesome thing to hear from someone with his level of experience working with entrepreneurs.

ACCELERATORS
If you do an accelerator, be all in. There is a great deal of commentary out there on the values and risks of accelerators. I'm not going to contribute there as I think that it depends on a match for you (the founder), your company (it's market) and your goals at the current point in your company's life cycle. What I can contribute though is that if you are going to take the time to enter a program, get everything you can out of it; because in the grand scheme of things three or six months is a very short amount of time in your company, but extremely critical and not to be wasted. Think about the goals you'd like to achieve from the program, consider the ability for the program to meet those goals before accepting, and who within the program (between your assigned mentors and potential connections) can help you get there.
NETWORKING
Network like a champ and build a following. Marketing a startup is as much about building a following of customers as it is about a following of mentors and advisors. The best way to build this following is to network, make actual meaningful connections, and stay on top of the connections that mean the most to your business. The mentors and advisors you are working with now will be your future connections to more customers, more opportunities, more investment and most importantly the next wave of mentors and advisors that will help you grow your business.
Pro Tip:Brian Matthews of Cultivation Capital once told me about how suggests that startup founders look at mentors and advisors like a high school class system – there are entrepreneurs our there to advise you who are freshman, sophomores, juniors and seniors. You need to find people to advise you you at each level, as they have different perspectives and can offer different values to you in dealing with the challenges you have today and into the future. Figure out whom you need, and at what levels, and go out and tell them your story.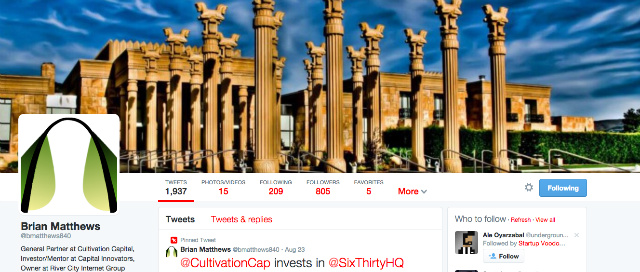 FUNDRAISING
A lot goes into it, so be prepared to for it to take over your life. Fundraising has been no doubt the hardest, most uncomfortable and at times distracting part of being a leader in our company. Despite the act of selling yourself day in and day out being exhausting, the challenges revolve primarily around the constant struggle of managing your time between building the product and the fundraising process. The process has many stages – from early strategy development, financials (super important), material preparation, taking all that out to your network and pitching, to finally closing. A process where the last step seems like it would be the easy & rewarding part, but will inevitably take you longer than you expected and will be all you can think about for 30-60 days. One of the best books I read on fundraising is Venture Deals by Brad Feld. I highly recommend checking it out before taking your first investment.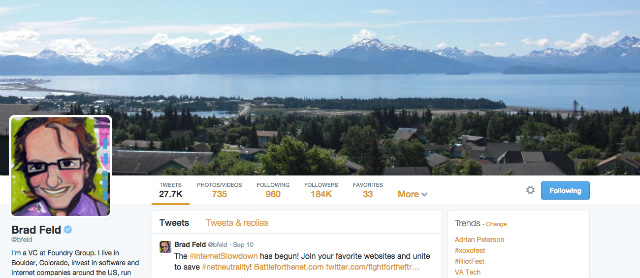 DELEGATION
Delegation is key; think big not small. It's easy to delegate small tasks to your team or others around you out of convenience, but ultimately that will provide little value to you in terms of eliminating time and stress and doesn't go far enough to help truly develop your organization. Think big when delegating responsibilities – and remember that just because you hand it off doesn't mean you are giving it away or ignoring it completely, it just means that you can free up more time to take on responsibilities (and stress) for the areas you really need to be focus on. This also has a great deal of value from an employee retention standpoint – best people want to and will step up to the challenge if you officially hand it to them.
CULTURE
Keep it fun – It really, really matters. Building a culture is about building a fun environment to work in. Whatever your mixture of fun ends up being, identify it and fertilize it even when times are tough.
Pro Tip: One of our investors, Beau Reinberg with TRG Capital, always makes a point to remind me how important getting the team out of the office is; getting out of your every day setting can open up new ideas and conversations.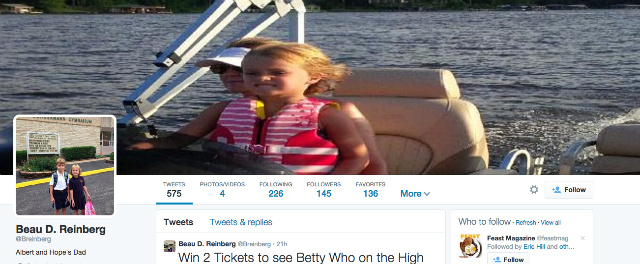 LEADERSHIP
Embrace the discomfort of chaos, indecision & critique, and then act.  No matter your natural energy level; being a startup CEO is hard (I think I mentioned that already). We all come from different backgrounds that have challenged our ability to deal with chaos and critique, but being in a leadership position at a startup will most definitely push you beyond your comfort zone. Remember to know when to take a step back, put things in perspective relative to where you want to be, and act! You'll certainly make some wrong decisions, but also learn from it along the way and keep your company's progress moving forward.
BEING IN STL (OR ANY OTHER CITY THATS NOT SF)
No excuses. You'll probably find yourself tempted to think that if you were somewhere else you'd have more access to capital, more press coverage, better mentors, and more resources at your fingertips. But the grass is always greener on the other side and no matter where you are there will always be geographic advantages and disadvantages. Focus on making your business great and things will fall in to place from there. And never forget to GIVE BACK.
Pro Tip: Thinking about making a move to one place or another? You might talk to Juney Ham with Upside Advisors, who wrote about his reasons for making the move the #STL here.