Foursquare is signaling that the company is ready to unleash the cash cow monetization model of startups that hit scale – also known as advertising. Google and Facebook did it, and Twitter is doing it too. But will users care about ads affecting their experience with the geolocation app? If new hire Chief Revenue Officer Steven Rosenblatt has his way, the answer is no.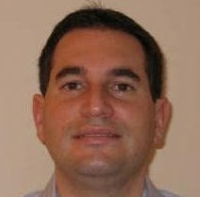 Rosenblatt is a former Apple iAd executive who has also worked as the VP of advertising sales for Quattro Wireless. He has a reputation for building partnerships with mega brands like Procter & Gamble, Verizon Wireless, and Anheuser Busch. While he worked for Maxim Digital, the company saw a four-fold increase in ad revenue. Rosenblatt's role at Foursquare will be to introduce and grow a paid-media platform that allows merchants to  promote their deals through the algorithm behind Foursquare's Explore feature.  When users search for local deals, they will see promoted deals based on this algorithm.
The idea behind the product is to seamlessly integrate promoted deals with the overall experience. With more than two billion check-ins around the world, Foursquare certainly has enough data to make the promoted deals relevant and useful. Unlike Twitter's Promoted Tweets algorithm – which inserts tweets based on interest into your stream whether you search or not – it appears that Foursquare's promoted deals will only appear when users actively search for deals.
When it comes to monetization strategies, Foursquare is almost the perfect startup. The company has managed to scale and generate revenue in a seemingly unstoppable sprint to geolocation domination. Foursquare has over 20 million users worldwide, with 750,000 businesses using the Merchant Platform.
Foursquare already makes money a few different ways. The company announced this month that it would be offering merchants the opportunity to claim their venue immediately for a one-time $10 verification fee. Previously, merchants had to wait for Foursquare to verify venues before they could take command of their marketing efforts on the app. Foursquare has also struck up a number of lucrative business development deals, including a partnership with American Express.
Foursquare's new Chief Revenue Officer is the perfect guy for the job. Not only does Rosenblatt have the experience to scale this new product, he also has deep knowledge of the mobile advertising space.