CloudBlue is introducing its first-ever Global Vendor Roadshow, a part of the latest version of its Go-To-Market (GTM) Fast-Track program.
The enterprise's GTM Fast-Track offers a solution to outdated provider business models and processes that have been an impediment to business growth during the pandemic. Via its process, CloudBlue has reduced costs for IP owners and accelerated time-to-revenue by up to 50% for cloud service providers.
The Global Vendor Roadshow supports providers in finding regional opportunities within cybersecurity, communication, collaboration, and more. The event will be held this October 13th and 14th.
According to Aleksander Cvetkovski, Global Director, GTM & Acceleration Services at CloudBlue, "This roadshow is like nothing the market has ever seen before. We're taking what we've done with leading enterprises and directly training vendors based on this invaluable insight. This is a major part of our GTM Fast-Track program and will mark the first of many to come."
Per a company press release, partners for the GTM program include: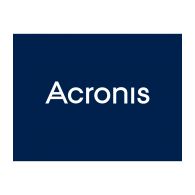 Acronis: Acronis is a global cybersecurity company that unifies data protection and security to deliver integrated, automated cyber protection and solutions for today's security challenges.
AvePoint: New Jersey's AvePoint is the largest Microsoft 365 data management solutions provider, offering a full suite of SaaS solutions to migrate, manage and protect data.
Confiva: Confiva is an EU-based professional online one-point-of-contact ecosystem that combines software and real-life event management.
ContractZen: ContractZen's Contract Management – with integrated Board Meeting Management, Data Rooms (VDR), and eSigning – is a unique solution for SMEs globally. An easy-to-use, affordable cloud solution helps you to digitalize your business and supports your growth efforts.
CWS: Developer of cloud-based solutions in the areas of call recording and analytics and advanced messaging. Conforming to the highest levels of security and data encryption, companies can use eComFax to send and receive faxes and SMSes from any device, location, email, web, and even through MS Teams and Cisco Webex Apps.
Cypherdog: Cypher.dog is a set of tools for ultra-secure file transfer, cloud storage, local encryption, and messenger and preventing data leaks, economic espionage, invoice hacking, and new generation of ransomware.
Fractalia: Fractalia is a managed service provider with extensive experience, a broad portfolio, and a global footprint specializing in white label cybersecurity solutions for Telcos, financial sector, and retailers that include a 24/7 specialized support service.
FreshBooks: Accounting software built for owners, and their clients. Balancing your books, client relationships, and business isn't easy. FreshBooks gives you the info and time you need to focus on your big picture – your business, team, and clients.
Hostopia: Hostopia is the global, white-label division of Deluxe, delivering a white-label platform for Deluxe's suite of small business solutions. Deluxe is a Trusted Business Technology™ company that champions business so communities thrive.
Netsweeper: Netsweeper keeps users and networks safe in a changing digital ecosystem. It provides solutions to allow our customers to prevent access to illegal or undesirable content on their networks and provides digital safeguarding tools to ensure users are kept safe and our customers meet their regulatory requirements.
Nord Security: Nord Security is home for advanced security solutions that share the Nord brand and values, including the world's most advanced VPN service NordVPN, the next-generation password manager NordPass, file encryption tool NordLocker, and the advanced network access security solution NordLayer.
Odix: Odix develops and markets advanced anti-malware solutions based on its patented Content Disarm and Reconstruction (TrueCDR™) technology for preventative cybersecurity in enterprises of all sizes.
Rushfiles: Rushfiles has made file storage and sharing simple and secure enabling Cloud Resellers and Distributors to profit from the growing demand in the market.
Sertifi: Sertifi is a digital agreement platform that helps all types of businesses collect eSignatures, payments, and credit card authorizations – securely, efficiently, and conveniently with ease and simplicity.
TeamViewer: TeamViewer is a leading global technology company that provides a connectivity platform to remotely access, control, manage, monitor, and repair devices of any kind – from laptops and mobile phones to industrial machines and robots.