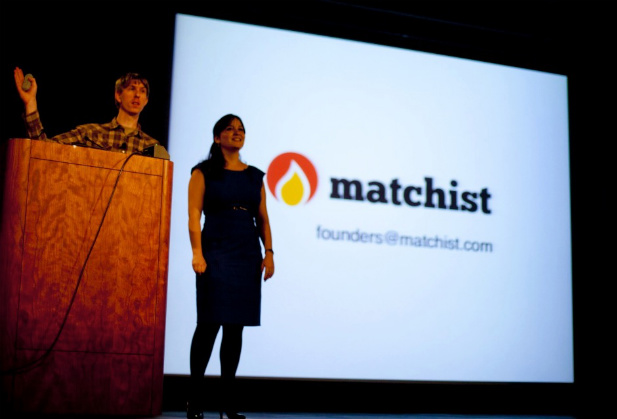 Matchist cofounders Stella Fayman and Tim Jahn meet a lot of entrepreneurs through their successful speaker series Entrepreneurs Unpluggd in Chicago.
"Time and time again," said Fayman, "we always heard questions from people about developers. How to hire one, how to work with one and things of that nature. We felt that there was a disconnect we could address."
Realizing a business opportunity staring them in the face, the two went to work and launched Matchist.
Matchist enters territory normally staked out by competitors oDesk and Elance, both of which have made a large impact in the marketspace, but, according to Fayman, can be improved upon.
"There have been instances where people have gotten burned working with them," she said, "and we thought we could do it better."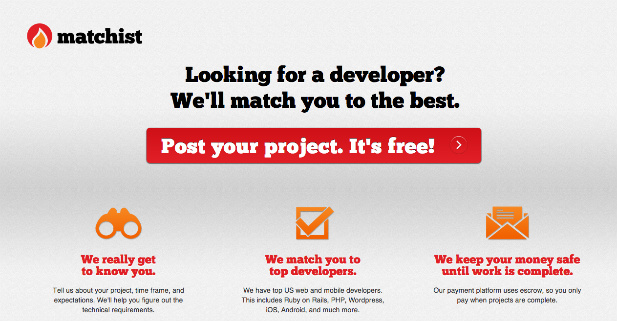 "Part of our process is doing a call with the person that is hiring the developer so we can really understand what it is they are looking for, then run the criteria against our algorithim and finally, personally approve the choices we recommend to the client."
Clients are then presented with three choices to ensure that there is a personality fit between the developer and client to help further guarantee everyone understands the scope of the work.
Matchist received over 300 applications from developers interested in being in part of their freelance developers network, but they only approved 100 for their launch. "We wanted to ensure quality right out of the gate," said Jahn.
After being paired with the right developer, the client and developer set three milestones for their project and Matchist holds the funds for each milestone in an escrow account until both sides (developer and client) agree that the work has been done satisfactorily for that milestone. "This way," said Jahn, "everyone is happy and there are no conflicts."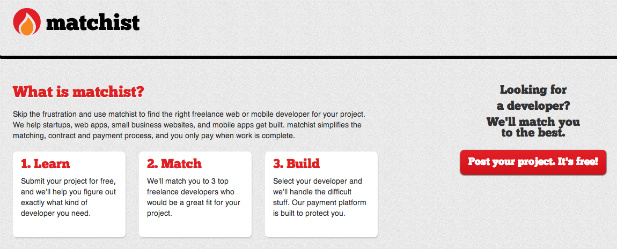 While they have yet to have a conflict between a developer and client so far, Fayman and Jahn said they do have a conflict resolution system in place.
Thank to bootstrapping, Fayman and Jahn have the freedom to move at a deliberate, if somewhat slow, pace. The team launched their marketplace for freelance developers in October of 2012 at a Technori Pitch event in Chicago.
"We are bootstrapping and that means we can grow at a pace that is comfortable and ensure quality," said Jahn.
The revenue model is simple. As opposed to being recruiters, which Fayman calls, "too expensive for entrepreneurial clients," Matchist takes 10% from both the developer and client side at each milestone.
"Things are going great so far," said Fayman, "and we're really enjoying ourselves."