A Florida-based startup has created the ultimate solution for photographers looking to showcase their work on a variety of platforms with ease. Iconify is an all-in-one service that compiles a sharp looking portfolio that photographers can be confident will look just as elegant on both the web and mobile devices.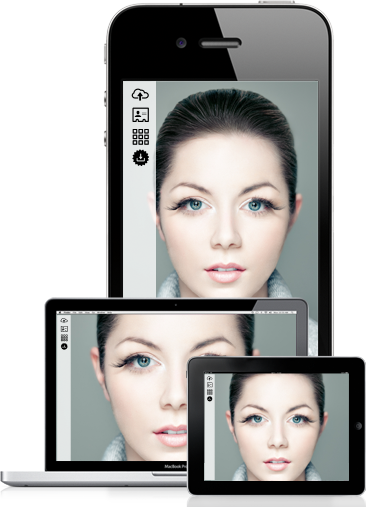 The service was created by a self-described team of "hackers, hustlers, designers, and dreamers" who met online, comprised of Bronson Taylor, Iconify's founder, along with co-founders Lucas Taylor, Doug Logue, and Brian Wentzloff.
"All of us have been working together in one way or another over the past three years," said Logue. "We all share a passion for building products that solve problems."
Logue said the team was inspired to create Iconify as they watched mobile devices continue to outpace the traditional computer. "This creates a problem for many creatives, especially those with Flash-based portfolios that don't work on Apple devices," Logue said. "You have one chance to wow your prospects and a broken portfolio is not the first impression you want to give."
Currently, the service is running in a closed beta, though interested users can still sign up before the end of this month to get access. The team first demoed the service earlier this month at the Front-End Design Conference in St. Petersburg, Florida. Since then more than 2,500 users have signed up to try out the beta, nearly half of which signed up in the past five days.
"All of us have been floored by the response so far," said Logue. "Everyone is really excited to have a portfolio that works on all of today's viewing devices."
The team plans to launch the full version of Iconify sometime next month, offering both free (limit of five photos) and premium versions, which can host up to five hundred photos for only five dollars each month.
In terms of investors, Logue said that it's had a few offers but the company has decided to continue bootstrapping because of "the freedom it provides and the hustle it induces."
To find out just how snazzy your photography portfolio can look, check out Luke Copping's sample portfolio on the Iconify website. If you're quick enough, you can even get in on the beta before it closes tonight, which includes a free month of premium service.