ITEN, an open entrepreneurial network established by Innovate St. Louis, has unveiled a nifty infographic this week that highlights the growing advantages of rooting a company in the Midwest city's growing startup community. Though many companies and workers have been moving to the East and West Coast ecosystems, the new infographic gives more than enough reasons to consider making a home for your business in America's heartland.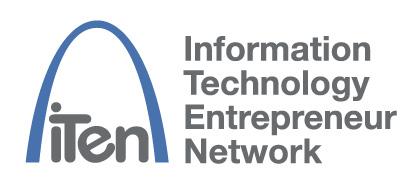 One of the biggest advantages of keeping a company out of major startup cities like San Francisco and New York is the basic lower cost of living, particularly in St. Louis. Residing in NYC will eat up nearly 150 percent more of an entrepreneur's hard earned paycheck, and Silicon Valley will still take nearly half of that. On top of a cheaper cost of living, Missouri wins out over both the East and West coast in terms of lowest corporate and state sales tax, and will leave far more cash in your bank account after you're done paying the rent.
St. Louis also has the advantage of tremendous investor support from institutions like the Arch Grants, Capital Innovators, St. Louis Arch Angels, and Cultivation Capital. A recent survey from the Entrepreneurs' Organization found that a higher percentage of St. Louis companies have and will maintain access to capital over the global average.
It's not difficult to find examples of booming startups coming out of the St. Louis area, with companies like Lockerdome, Aisle411, Appistry, and many more making national news each month with big updates and announcements. The addition of major projects, such as this week's announcement of the CORTEX technical center entering Phase II of development, provide even further proof that jobs in St. Louis will continue to grow over the coming years.
Check out the full infographic below to find out more about what's making St. Louis such an attractive launchpad for entrepreneurs.