Forget influencing the influencers. Fashion bloggers have been big business for brands that are looking to influence potential customers, but now they are looking beyond bloggers and partnering with a new app company to turn normal people into fashion icons.
Inporia Inc., maker of the recently released Kaleidoscope app, is taking photos of fashionable event attendees and selling apparel and accessories based on those outfits by allowing users to shop the look. When users click on an image that they like, the app allows them to shop for any item that they see in the photo, including eyewear, tops, dresses, footwear, and more. Each category offers a number of similar items at different price points for buyers.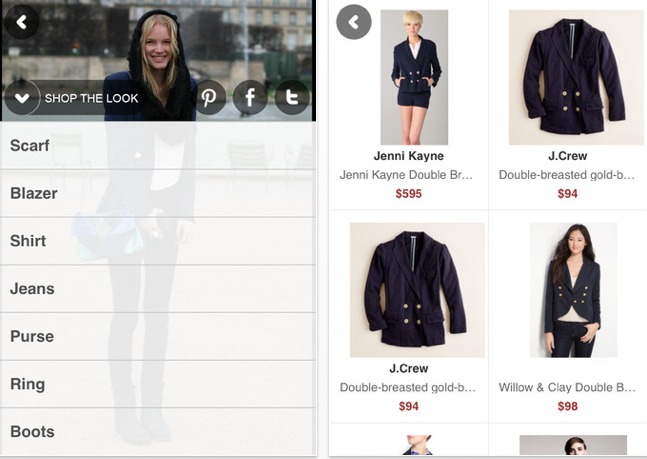 The company partnered with Details magazine and the Coachella Music Festival this year to feature photos of trendy concert-goers in a successful campaign to encourage users to buy the looks of their favorite Coachella attendees. Coachella is known for being one of the best music festivals for voyaristic fashionistas who are looking for trends that inspire national designers. Thanks to Kaleidoscope, users don't have to wait for designers and stylists to knock off the looks before they can buy them. They can go straight to the source.
Inporia Inc. was founded by Silicon Valley veterans Ryan Junee and Max Skibinsky in 2011 with $1.25 million in seed funding. Although the company is still being tight lipped about their ultimate plans, Kaleidoscope is clearly just the beginning. When asked to describe Inporia's mission, CEO Junee cryptically stated last year that the company is "at the intersection of eCommerce, machine learning, and social data" and will be "combining many of the social and gaming techniques that work so well for Facebook games".
Kaleidoscope is free and available for iOS and Android. If users are not into shopping, they can still browse photos, and share their favorite looks on Pinterest, Twitter, and Facebook.