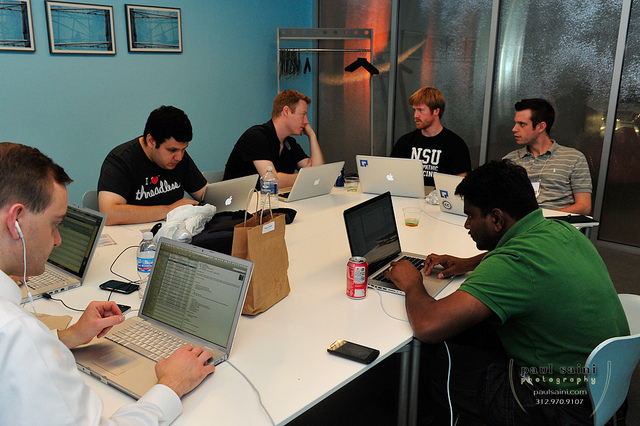 Earlier this month, the awesome folks at SocialDevCamp extended their early bird registration deadline to midnight on July 31st. Believe it or not, we're nearing the end of July and with that, the end of the $50 registration fee. Starting August 1st, registration will increase to $75. Be sure to take advantage of the discount because you do not want to miss this year's line-up.
SocialDevCamp Chicago is a weekend conference + unconference + hackathon all about making the most of the social web. Hundreds of passionate developers and creators will come together for a weekend of talks on social platforms, apps, APIs, mobile experiences, identity management and new media. Social app and platform developers, mobile developers, strategists, evangelists, and enthusiasts are welcome! Click here to register.
SocialDevCamp Chicago will be held August 26-28th at the DePaul University Student Center. Discount tickets ($35) are available for current full-time students of any High School, College, University or Graduate Program.
Speaker highlights include:
Emile Cambry (@emilecambry) – Founder of 21st Century Youth Project
Chris Grove (@cagrove) – CTO at KeyLimeTie
Dave Hoover (@redsquirrel) – Chief Craftsman at Obtiva
Tara Hunt (@missrogue) – CEO of Buyosphere
David Kadavy (@kadavy) – Author of Design for Hackers
Brett Keintz (@keintzb) – Director of Product Management at Groupon
Alexis Ohanian (@kn0thing) – Co-Founder of Breadpig, Reddit, and Hipmunk.
Craig Ulliott (@craigulliott) – Co-Founder and CTO of Where I've Been
Christina Xu (@chrysaora) – Founder of Institute for Higher Awesome Studies