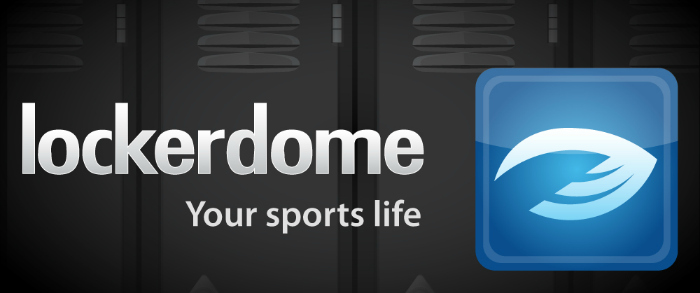 St. Louis sports networking startup LockerDome has continued its meteoric rise this week, announcing that it has reached a new milestone of 4 million unique visitors each month. The announcement comes mere weeks since the company reached 3 million users in the beginning of December.
Since its launch in January of this year, the sport-centric social network has been growing at an average rate of 14 percent per week. LockerDome co-founder and CEO Gabe Lozano said the company saw more growth in a single day this month than in the first four months of the year combined — a jump of 5.6 percent over a single 24 hour period.
"Fifteen times this year LockerDome has set a new weekly growth record," said Lozano. "At its current growth rate, LockerDome is on pace to be a top-10 most visited sports site in the next 12 to 18 months."
LockerDome has had its fair share of news this year outside of its rapidly growing user-base. In June the sports startup raised $1 million over a six week funding round, in October the company was named St. Louis' business of the year, and just last month the company brought on Advantage Capital partner Mark Lewis as CFO.
Lozano said the company will continue to focus on growing the service as an extension of other social networks like Facebook and Twitter, giving professional athletes, brands, and media personalities the ability to reach out to a rich network of dedicated sports fans.
"In 2013 we will continue to stay focused on adding practical value to the major stakeholders in our market, both the publishers and users," said Lozano. "As strong as 2012 has been, we are extremely well positioned for an even more explosive 2013."
Head over to LockerDome.com to find out more information about the rapidly growing St. Louis sports network.