Sinister Design, an independent game studio operating out of Chicago, launched a  Kickstarter this month to fund the development of its new, highly customizable strategy RPG. Telepath Tactics is a strategy-focused fantasy title set in a steampunk universe, featuring a slew of unique classes, interactive environments, and extensive mod support never before seen in the genre.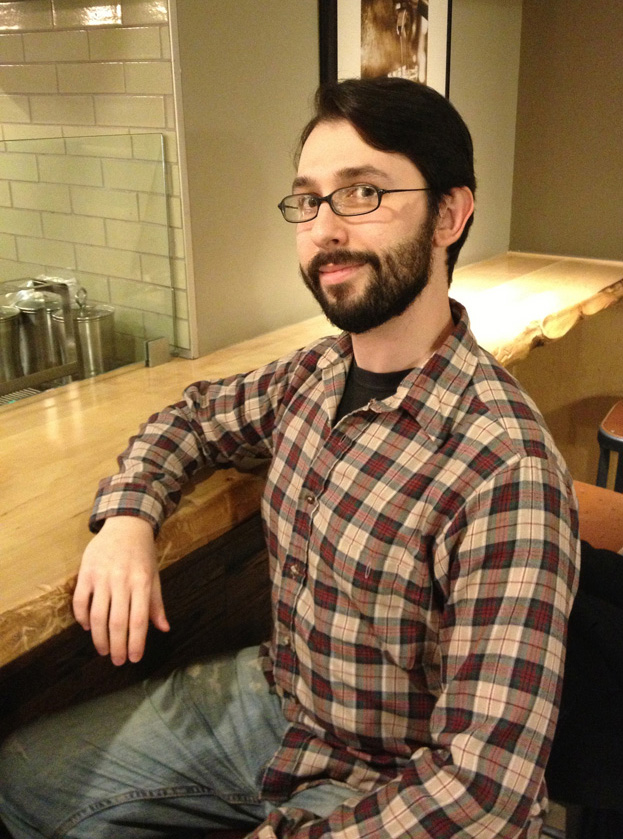 Telepath Tactics game designer Craig Stern started creating games during the summer of 2006 in his free time before beginning law school. With no experience as a developer, Stern taught himself how to create games using online tutorials and trial software. Stern's first game, Telepath RPG Chapter 1, was complete after two months of development and ended up winning awards on NewGrounds.com, a popular flash gaming website.
"I started law school and I didn't have much time to make games anymore," said Stern. "But I started doing it again anyway because I liked it so much." Stern continued with a second installment in the Telepath series, this time gearing the gameplay more toward the strategy RPGs he loved growing up. "It was reasonably successful for a flash game… It came out in 2007, and even to this day people still remember playing that game," said Stern.
After spending four years on Telepath Tactics' third installment, which was finally released on Valentine's Day of this year, Stern realized that he'd need a lot more help to have the next entry reach its full potential. In addition to six player multiplayer, the Kickstarter project will feature an epic quest line and extensive mod support, allowing the community to make their own multiplayer maps, character classes, and even entire single player campaigns.
Stern revealed that the new strategy RPG originally started as a local multiplayer game; in its original iteration Stern referred to it as the "Super Smash Bros of turn-based tactics." The developer began playtesting the title at an early stage by inviting friends over to have some drinks and take to the virtual battlefield. "That's how it sort of began, with these periodic playtesting parties," said Stern.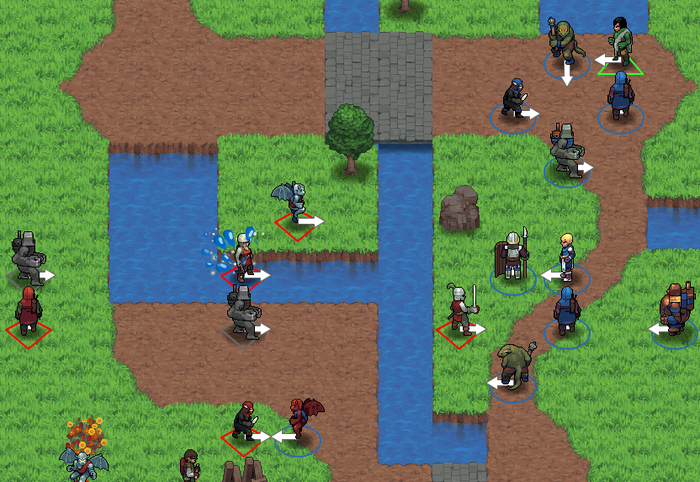 According to the Chicago developer, his love of RPGs today stems from playing classic 16-bit titles like Final Fantasy VI, Chrono Trigger, and Shining Force throughout his childhood. Eventually he came across more advanced strategy RPGs like the Disgea and Fire Emblem series and fell in love with the sub-genre. "I came to appreciate just how much more interesting all the encounters in these games were than your typical JRPGs," said Stern. "In a tactical RPG you really have to think. Your characters have very different roles and you really have to use your noggin."
The self-taught game designer has turned to Kickstarter for his latest project to bring on all of the digital artists and sound designers needed to make the newest Telepath Tactics the game he's always wanted it to be. Previously Stern did all of the design work himself, but this time he's looking to focus more on coding, working out the story, and tweaking gameplay.
"I need outside funding. One is you get a publisher or you start a Kickstarter," said Stern. "I don't want a publisher; I want to make the games I want to make."
Stern said the biggest challenge so far, aside from wrangling in artists, has been developing the game's AI system for single player. Though previous entries in the Telepath Tactics series featured computer controlled players, Stern was never quite satisfied with its performance and decided to redo the AI from scratch this time. "It's already pretty nasty," said Stern. "It will seize on any weakness, hurting your characters in the best way it can. It only plays very aggressively right now — that's been an ongoing challenge — but it's very satisfying when it all plays out; you have this game that's playing itself very cleverly against you."
When it comes to other developers, Stern said he has a great deal of respect for Obsidian, a company that just completed a wildly successful Kickstarter for their next game, Project Eternity, back in October. "I have a lot of admiration for them and anyone that sort of came from Black Isle Studios back in the Interplay days," Stern said. "They're sort of the holders of the torch for western RPGs. They're all about choices and consequences, characters that act to what you've said and done. I've always loved those games."
The Telepath Tactics Kickstarter is currently closing in on the halfway point with just over a week left to go. Stern said he will continue to work on the project whether the Kickstarter pays out or not, but its success will have a significant impact on the scope of the game he's ultimately able to make.
"So far we've had an overwhelmingly positive reaction," said Stern. "People are contributing because they want to see this made. There are very few games like this on PC anymore, and next to none with this level of mod support."
Currently pitching in as little as $10 will net you a full copy of the game once it's released next year. The creator has also recently released a demo for all platforms, so you can give Telepath Tactics a whirl before you decide if it's worth your hard earned cash. Head over to the Kickstarter page to find out more about Stern's latest love letter to strategy RPGs.