Midwest startup Itiliti Health has confirmed Marise Condon as its new SVP of Sales.
Ms Condon was a sales executive selling services to health insurance companies for over 25 years, including with Casenet (a Centene company), Altegra Health (now Change Healthcare), 3M HIS, and PopHealthCare. According to a statement from the company, her first hand knowledge of clinical management and medical technology has provided her with in-depth knowledge of the 'pain points' that drive medical sales.
Itiliti Health's CEO Michael Lunzer said the new executive brings with her a wealth of knowledge from across a broad spectrum of the healthcare industry, including hands-on patient care, through to working with insurers who authorized physicians to provide lifesaving treatments.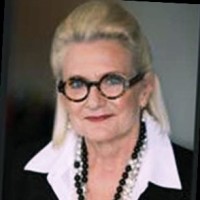 "I am truly thrilled to have the opportunity to drive growth and revenue for Itiliti Health. Providing an innovative and effective solution to significantly streamline prior authorization (PA) processing for health plans is exciting, given the complexity and challenges within the industry today. I remain intrigued and impressed with the Itiliti Health team's ability to make the PA process transparent and more efficient, as we move to automation," said Ms Condon.
Prior to joining, Ms Condon held various senior management positions and was also a nurse. She is passionate about American Saddlebred show horses and her love of entertaining, aviation and world travel.
She is a Bachelor of Sciences graduate of Texas Woman's University, where she majored in Nursing and Business.