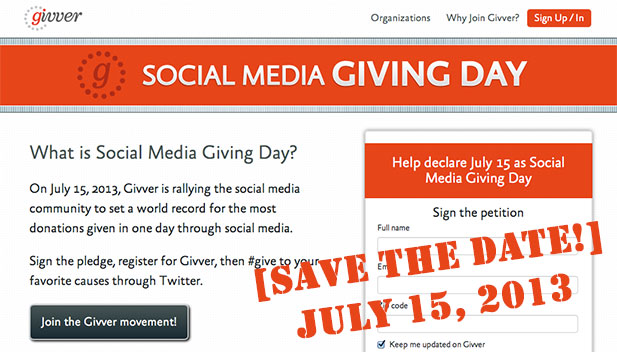 The founders of the charity-supporting Givver.com are embarking on a nationwide push to encourage people on social media to make a difference and support their most important causes. And Milwaukee's Mayor Tom Barrett has issued a proclamation encouraging people across Milwaukee to use social media to support their local charities on July 15, Social Media Giving Day, making Milwaukee the first city to join the movement.
The proclamation recognizes charities for their hard work every day to transform lives, and how those charities make Milwaukee a better place. It then encourages people to use their social media to give to the charities and help them fulfill their mission to help those in need.
Givver.com co-founder Chris Sommers is excited by Social Media Giving Day, and they are allowing charities and donors to use their Twitter giving tool for free in support of this effort.
"Social Media Giving Day is an incredible way to make social media matter," Sommers said. "And since Givver is a simple and trusted way to socially give to the causes that matter most to people, it just makes sense for us to support Social Media Giving Day."
"We are profoundly grateful for the support of Mayor Barrett," Sommers added. "And for the amazing work done by charities across Milwaukee."
You can sign up to support Social Media Giving Day and get more information at www.socialmediagivingday.org.
Will more cities be following Milwaukee's lead?  Let us know in the comments!