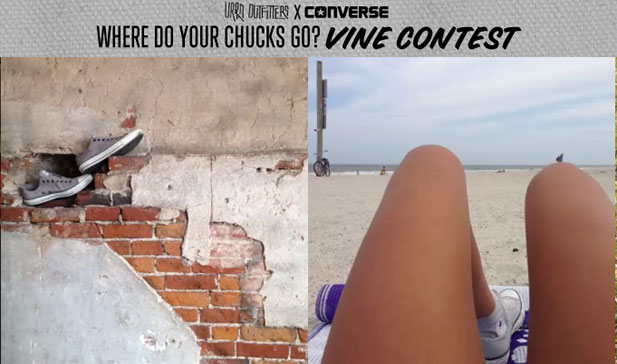 Since its launch in January, Vine, Twitter's latest app, has taken marketers by storm.  And it's not just marketers using it, either.  Users have embraced this latest sensation, too, including the very famous St. Louis native Jack Dorsey, who likes to take Vines of flight takeoffs and landings. (He's @Jack on Twitter to see his latest.)
If users and marketers both love Vine, how can startups take advantage of this new platform in a fun, creative fashion?  I'm glad you asked! Let's explore some examples for inspiration…
You've probably seen companies such as BuzzFeed, General Electric, and Birchbox using Vine to showcase company culture and personality in fun and quirky ways.  Other brands have incorporated Vine into their social media campaigns, adding a unique vertical to engage and inspire their communities.  It's participatory culture at its best, where fans and consumers actively participate in the creation and circulation of new content.  Here are some of my favorite examples.
The Canvendish Hotel
The Cavendish Hotel in London ran one of the first Vine campaigns around Valentine's Day, asking users to create a romantic Vine using the hashtag #ValentineVine.  The winner of the most romantic Vine would win an overnight stay at the hotel, including pre-dinner cocktails, four-course dinner, a full English breakfast, and more. The winning Vine was by Chris Lovell, entitled "Reunite Lost Sole Mates".
Urban Outfitters & Converse
Urban Outfitters teamed up with Converse, offering a cross-country trip to the best Vine documenting a day in the life of your Converse Sneakers using hashtag #yourchucks. Check out the current entries here.
Tribeca film Festival
The Tribeca Film Festival took to Vine in a big way this year, incorporating Vine submissions into the #6secfilms competition. Entrants were to create their six-second Vine "films" and tag them by category when posted to Twitter. Shortlisted Vines would be featured on tribecafilm.com, and the winner would receive $600. Check out the full winners list here.
The key is being consistent
While hundreds of brands embraced Vine when it launched, the key is consistency and continuing to find ways to connect and engage your audience.  It's not always easy.  Take time to think through strategies.  Play with different post types, and see what resonates best with your community.
If you're not quite sure where to begin, here are some ways you can incorporate Vine into your social media marketing:
1. Elevator Pitch – We talk about the 30-second pitch, but what about the 6-second pitch? Are you up for the challenge?
2. Product Demos – Showcase your product by unveiling it, or showing how it's used
3. Art/Animation – Along the lines of product demos, consider showcasing art as animation. Think of those flipbooks we loved as kids. What kind of information can you visualize about your brand in an art format?
4. How-to Videos – Recipes are the most common how-to videos, but you would be amazed at how much information you can get across in 6 seconds.
5. Tours – Office tours, hotel room tours, city tours, panoramic view tours, the list goes on and on. If you are a travel brand, showcase your tours. If you are a startup brand, showcase what happens at the office.
These are just a few examples of how you can take advantage of the latest social media app craze, but the possibilities are endless with a bit of creativity.  What do you think?  What ways are you using Vine for your business? Share your examples in the comments or tweet us with #Techli.