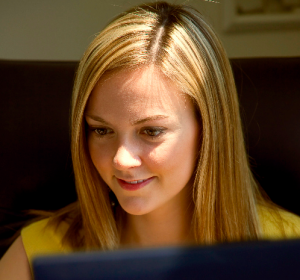 Entrepreneur Natalie MacNeil and her website, She Takes On the World, has been named one of the 10 Best Sites for Women by Forbes.com and a Top 100 Websites for Women by Forbes Woman. And for good reason.
From the site:She Takes On The World is an award-winning business and lifestyle blog for career-oriented women. We aim to support and inspire women to create their own career. Here, you will find articles on a variety of subjects related to entrepreneurship, interviews with successful women, business resources, and a free directory for women-owned businesses.
An interesting part of the site is the In Her Heels Interview Series. The most recent post features Arianna Huffington of the Huffington Post and previous FG feature, Stephanie Kaplan of Her Campus. What's so great about this is the cultivation of a positive community of women and celebrating the best of what women are doing all across the country.
'She Takes on the World' is a one-stop, do it all website for a professional woman with sections on building a personal brand, Career Development, Entrepreneurship, Social Media and Lifestyle in addition to the "In Her Heels" interivews.
Michelle Doellman can be contacted at [email protected] or @MAD_about_style