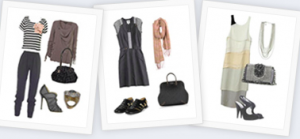 Between episodes of Project Runway and copies of Lucky and Vogue, Christine Elia thought about what could be an easy way for women to share their closets and their styling advice. And Closet Couture was the answer.
"I view Closet Couture as fantasy baseball for women," said Elia. "But it's a fantasy closet that can actually be fun!"
The website allows women to build their online closets from their favorite designers and stores. Members can upload pictures of their clothing to share with other members. By uploading a picture of themselves, members can try on clothing from all over the web. The stylish-impaired can look no further for inspiration on a daily basis. A private message option allows members to communicate about everything and anything style related.
The biggest struggle so far has been pitching the idea to the venture capital community, which is mainly controlled by men, said Elia. The married venture capitalists are more open to the idea. Elia said they have pending deals, but would not comment on the current amount of money raised.
While all websites measure amount of time members spend online, Elia measures the website's success by the relationships being established between the 50,000 members.
"We have women dressing other women for first dates, job interviews, weddings, bachelorette parties and creating real life friendships out of it," said Elia. "Closets are personal, intimate spaces , and those who use the site to let others in and get some help have been rewarded by having new friends style them in fabulous ways  and shop for them, which is so much fun."
Michelle Doellman can be contacted at [email protected] or follow @MAD_about_style