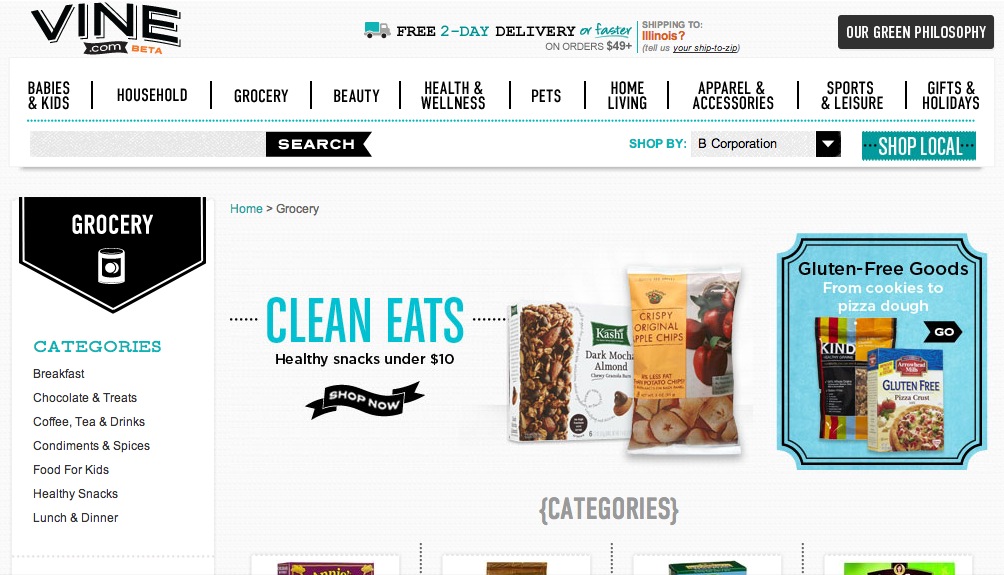 New Jersey-based Quidsi, Inc. has introduced a new kind of e-commerce site this week, dedicated entirely to providing natural, organic, and sustainably-made products. The new website, called Vine.com, is hoping to bring these quality items into the hands of consumers across the country with a centralized and easy-to-use online shopping experience.
Quidsi, whose name translates to "what if" in Latin, has already created specialized online marketplaces for pets, toys, household items, and bathroom products, to name a few. The company, which first operated out of a garage in the New Jersey suburbs back in 2005, saw a huge opportunity in creating a marketplace for the growing community of environmentally-conscious shoppers.
"In talking with [our customers], we learned that there is a deep interest in living a green, healthy lifestyle, particularly among new parents, but they had to work really hard to do so," said Quidsi co-founder and CEO Marc Lore. "People were also put off by the myth that green products are hard to find and less effective. We see an enormous opportunity with Vine.com to dispel those myths."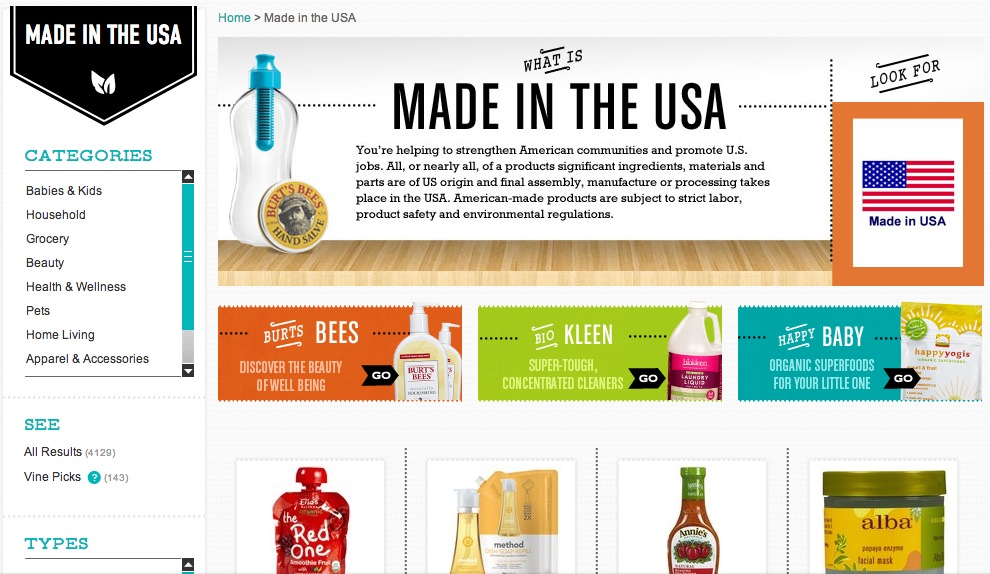 The website features an impressive variety of green products, ranging across categories from food to household cleaning supplies and clothing. Vine even allows users to shop by specific categories like fair trade, cruelty free, and American-made, or find products made within a certain distance of their city if they have concerns about buying locally. Best of all, customers who fill their shopping cart with more than $49 worth of green goods will qualify for 1-2 day shipping for free.
"Vine.com was created for two types of consumers — people who are already immersed in a green, sustainable lifestyle and people who want to live a more natural, healthy lifestyle but aren't quite sure where to start," said site leader Josh Dorfman. "Today, there is no reason why 'buying green' should involve any sort of sacrifice."
Now that you're all out of excuses, be sure to check out the freshly-launched Vine.com marketplace to take the first step to getting a little more green in your life. Just steer clear of the shelled hempseed; that junk is expensive.